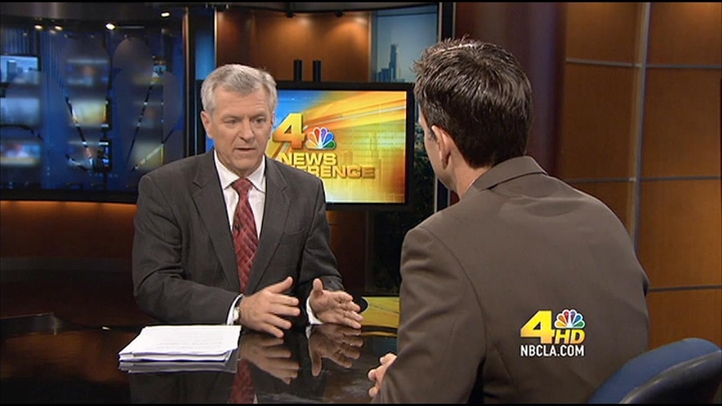 If anyone looks back at this week at year's end, the most important California political news may prove to have had nothing to do with visiting presidents or tax initiatives or pension plans.
It may have been one of the races that weren't made.
Legislative candidates have been dropping out of races -- particularly in the state senate, where Democrats now stand a decent chance of securing a 2/3 super majority. The 2/3 barrier is crucial in California, because so many things -- from raising taxes or fees to school funding to putting constitutional amendments on the ballot -- require a two-thirds vote.
U.S. & World
News from around the country and around the globe
Both Democrats and Republicans have seen candidates they were counting on in the very small number of competitive districts drop out. Perhaps most notably, Cameron Smyth, an assemblyman who would have made a very strong candidate in a state senate seat near Los Angeles, decided not to run.
Smyth was the third potential candidate to give up on the seat, leaving Democrat Fran Pavley as the leading contender for a seat. Given the way the math works after redistricting, Republicans may need this seat in order to keep Democrats from obtaining two-thirds.
Or maybe this seat won't prove decisive. For those who are following legislative races, Scott Lay's report, The Nooner, is indispensable.