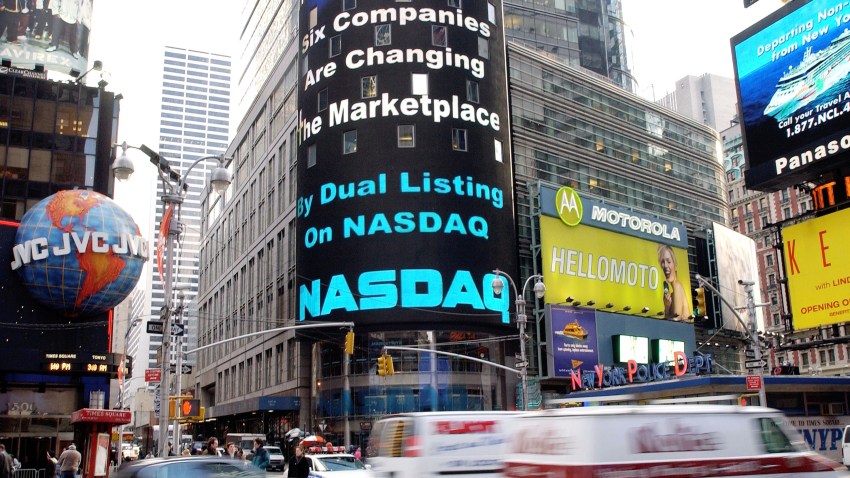 Shares in electric car start up Tesla Motors climbed in early trading Tuesday as the Bay Area auto maker made it's initial public offering of shares in the company.

Based in Palo Alto, Tesla raised $226.1 million after selling 13.3 million shares at $17 a pop.

Tesla is seen as a bell-weather to see how green tech will fair on Wall Street.

The company hasn't had a profitable quarter since it was founded in 2003, and has sold only 1,000 of its high-end Roadster sports cars. Investors are hoping that a planned lower-priced car will have a broader appeal.

Shares rose $1.11, or 6.5 percent, to $18.11 by 9 a.m.

Major investors include Daimler and the nation of Abu Dhabi. Toyota, which plans to sell the company space in the NUMMI manufacturing plant in Fremont, will have a $50 million stake in the company.

The company, which has raised $783 million in loan guarantees and private investment so far, has yet to turn a profit -- in 2009, it spent $168 million but earned only $112 million in revenue from sales of the all-electric Roadster.

Venture capitalists in Silicon Valley are praying for Tesla Motors CEO Elon Musk to make it rain after a long IPO drought. Private investment in "greentech" startups have yet to see many big "liquidity events," where early, private investors cash-in by selling their equity to the public.

As such, the success or failure of Tesla's offering might prove a bellwether as to how other startups in the wider industry might fare.

Musk, who is in the midst of a contentious divorce and has reportedly been relying on personal loans from friends to get buy -- having sunk much of his own money into the company -- will be putting nearly 1 million of his own shares up for sale.

If he can sell his shares for as much $15, Musk could walk away with a cool $13.6 million. He will remain the majority shareholder, on which a federal loan guarantee of over half a billion dollars is contingent.
Jackson West contributed to this report.
Copyright AP - Associated Press