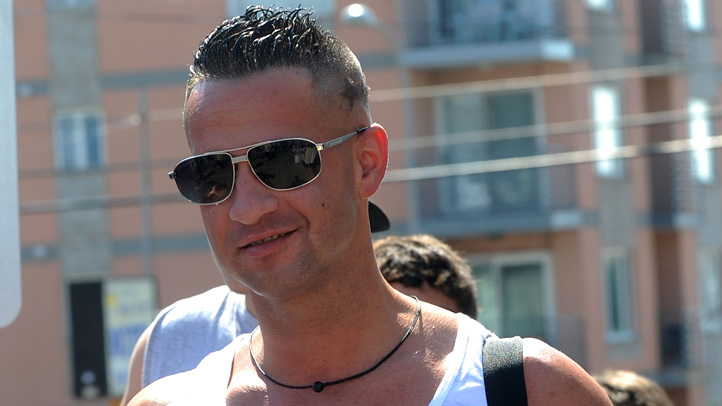 Welcome to Watch List, where we identify five things on TV to watch while you stay at home and put your life savings into oatmeal. There's always demand for oatmeal. LET'S GO!

CONAN – 11:00PM (TBS) The Situation stops by. Don't you think that, when someone like the Situation is due to go on Conan or Letterman's show, the hosts just bury their heads in the hands and wince? I know I would. "Oh God, another Jersey Shore interview. I can do this I can do this I can do this I won't kill myself on the air no matter how much I want to." I bet that's their train of thought. ANTICIPATION: SITCHY!

PRIMETIME NIGHTLINE: CELEBRITY SECRETS – 10:00PM (ABC) "PN" takes a break from examining the paranormal ("Are ghosts REAL?") tonight to explore the world of child stardom, from Rebecca Black to the Nickelodeon star factory to "Toddlers & Tiaras". And on hand to warn kids about the dangers of having too much too soon? You guessed it: Corey Feldman, America's go-to spokesperson for disgraced former kiddie celebs. When it's 2AM and you need someone on camera to talk about doing drugs at 14, Corey's your man. ANTICIPATION: HE WAS IN GOONIES!

ROSEANNE'S NUTS – 9:00PM (Lifetime) Roseanne gets a visit on the farm from showbiz pals Sandra Bernhard and Phyllis Diller. Hottest three women ever? Hottest three women ever. The shrillness could level entire neighborhoods. ANTICIPATION: OLD LADIES!

WHAT'S YOUR 20? 20 GREATEST MEN, 20 YEARS – 8:00PM (CMT) This has to be the worst-titled country music special ever. Even worse than "Big Jim And The Folk: A Folky Honky Christmas To Y'All," which I made up just now. CMT people, just call it "The 20 Greatest Men in Country Music". Much easier. There are far too many 20s going on right there. ANTICIPATION: 20FIED!

MAN VS. FOOD NATION – 9:00PM (Travel Channel) A Providence rugby player has to eat 15 wieners in 45 minutes or less. I'm sure there will be no entendres made from the wording of that challenge. ANTICIPATION: WIENERS!