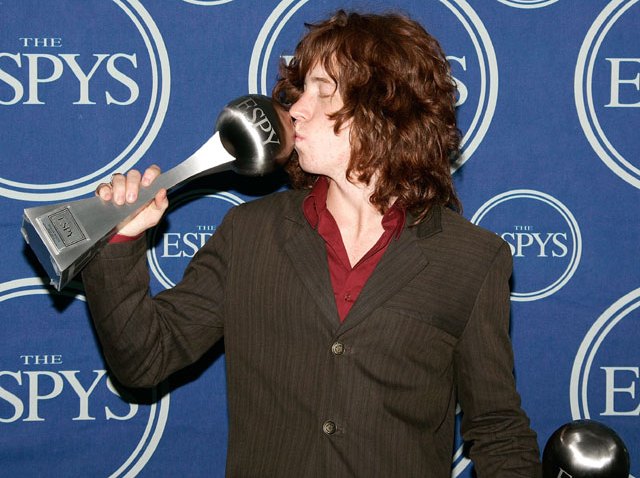 Welcome to Watch List, where we identify five things on TV to watch while you stay at home and yell at your Russian baby mama. LET'S GO!

ESPY AWARDS – 9:00PM (ESPN) Your ESPYs host tonight is Seth Meyers of SNL. I assume he'll be on hand to make jokes about LeBron James a week after everyone else has already made them all. Say, it's just like his work on "Weekend Update"! Seriously though, someone needs to explain Seth Meyers' success to me. At least little girls think Jimmy Fallon is cute. I almost understand his appeal. But with Meyers, it's like someone found a guy working at an accounting firm and said, "You! You seem mildly snarky! How would you like to be head writer of SNL?" And off he went.

With that in mind, Meyers is the PERFECT host for the ESPYs, an event that will never be anything other than useless. Athletes are already awarded when they win on the field. They get trophies and money and Rachel Uchitel's phone number and everything. They don't really need a second trophy. Also, I'm uncomfortable seeing athletes like Drew Brees in civilian garb. YOU ARE A GLADIATOR, SIR. DRESS LIKE IT. ANTICIPATION: SLOW SPORTS DAY!

GHOST HUNTERS INTERNATIONAL – 9:00PM (SyFy – an NBC/Universal network) It's the premiere of this spinoff series where the ghost hunters hunt down ghosts (or, in most cases, very smudgy mirrors) like normal, only they do it ABROAD. Tonight, they're hunting down ghosts in Nottingham, England. Oooh, English ghosts! Scary! They moved the tea around! HEY, WHO PUT ON THIS ROBBIE WILLIAMS RECORD?! Oh dear, it was the poltergeist! ANTICIPATION: SIMON THE JUDGMENTAL GHOST!

TOP CHEF – 9:00PM (Bravo – an NBC/Universal network) Tonight, the chefs are sent to a farm and forced to cook with homegrown ingredients. Expect to hear the word SUSTAINABLE five million times. Last week, we found out Kenny's first wife died suddenly. And now, I don't find him quite so annoying. Still trying to find anyone in this cast worth caring about. Cocaine Lady might be growing on me. ANTICIPATION: ORGANICNESS!

WORK OF ART – 10:00PM (Bravo – an NBC/Universal network) Jaclyn is awful. OMIGOD! ALL THESE MEN ARE STARING AT ME! I FEEL SO VIOLATED BECAUSE I'M SO PRETTY! ANTICIPATION: NARCISSISM!

LUCY MUST BE TRADED, CHARLIE BROWN – 8:00PM (ABC) It's a Charlie Brown special celebrating… um… well, I don't know what it celebrates. Baseball, I guess. Anyway, this is one of those lesser Charlie Brown specials you didn't really know existed. Well, it does! And it's just as oddly depressing as the other Charlie Brown specials! ANTICIPATION: BALD CHILDREN!