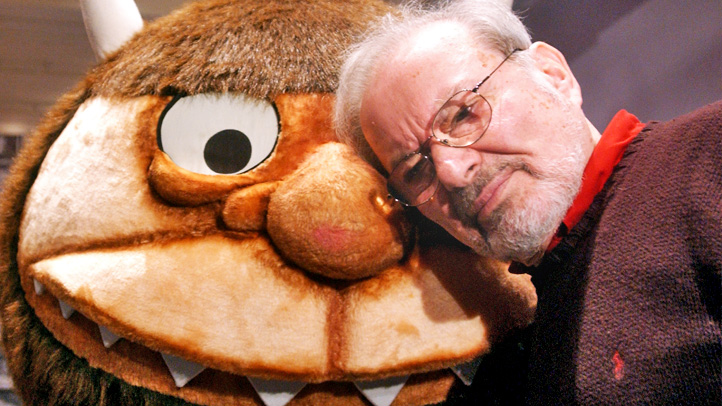 HAPPY 50TH, WILD THINGS: If we had to pick the dog-eared book that's remained on practically everyone's shelf well into their adult years, well. We wouldn't pick a dog-eared book so much as a Wild Thing-eared book (which is very much like a dog-eared book, only slightly scruffier). Maurice Sendak's 1963 fantasia about a boy name Max and his furry friends surpassed the term "classic" long ago and went straight into the pantheon of hearts and minds. It's a pantheon that few creative works ever see, but the emotion, fun, cheek, and relatability of Max and his imaginative journey means it will be one of the Special Books forever. (We all have Special Books, yes?) Now the Bowers Museum in Santa Ana is paying tribute to a certain costume-wearing, crown-rocking hero and his lumbering, big-toothed BFFs in an exhibit called "Maurice Sendak: 50 Years, 50 Works, 50 Reasons." It's on now through Sunday, April 28.
IN THE SHOW: All the 50s in the exhibit's name mean one thing: It's a celebration of the book's 50th anniversary. Fifty pieces are in the show, along with "accompanying comments by celebrities, authors, and noted personalities." Among them? Stephen Colbert, President Barack Obama, R. Crumb, and Spike Jonze, who directed the live-action adaptation in 2009. There will also be a celebratory note focusing on the life and work of Mr. Sendak, who passed away in May 2012 at the age of 83.
HIS LEGACY: The Wild Things will continue to hold a place on many a shelf for centuries to come. That's a nice legacy, and one that's pretty much certain, too, but here's another: His students provided commentary for the show, too (you likely know that Mr. Sendak taught in New York at one time). A teacher and a person who gave the world one of the great storybooks? That's doubly nice.
Copyright FREEL - NBC Local Media