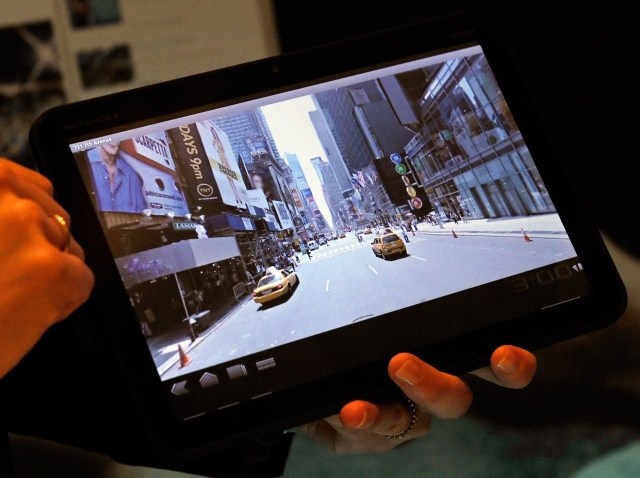 Best Buy will begin selling the Motorola Xoom tablet for $800 Feb. 24, according to reports. But is that price tag too high to lure buyers from Apple's iPad?
The new $799.99 starting price was seen on a leaked print advertisement found and reported by Engadget. The new Android tablet will also be running Android 3.0, also named Honeycomb, the first version of the platform made specifically for the larger screens of computer tablets. In addition, the Xoom has a dual-core processor, 720p HD playback, a 10.1-inch screen, 1280 by 800 pixel resolution display, rear- and front-facing cameras and 1 GB of internal RAM.
Unfortunately, the low-end, wi-fi only iPad begins at only $499.99 -- so critics are wondering who is going to be attracted to a $800 tablet, especially when it means a user will still have to pay for a data plan with Verizon (starting at $20 a month for 1GB.)
U.S. & World
News from around the country and around the globe
Let's not forget that Xoom was the darling of the Consumer Electronics Show last month and there's always a chance that Verizon will cook up some discounts. Despite the price, it's always good when there's more competition in the tablet market.