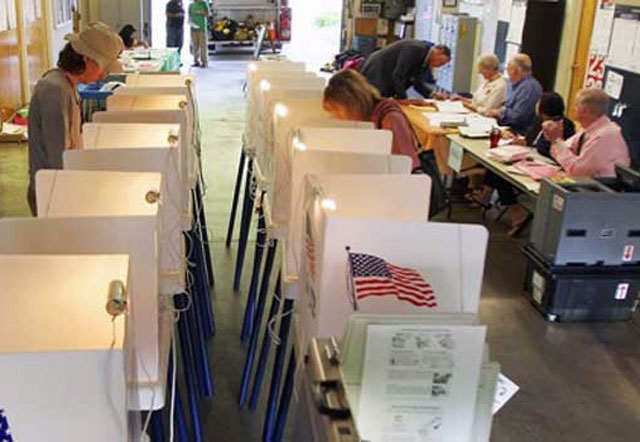 The top-two primary, also known as the open primary, was approved last year by voters as part of an effort to produce more moderate elected officials in California. In these primaries, the top-two candidates, regardless of party, advance to the genearl election. The theory behind top-two is that, in a partisan district, the top two candidates might be from the same party, so the winner would likely be the more moderate candidate -- the one most appealing to independents and voters of the other party.
The problem in the first few elections under top-two has been that there's no test of the theory. The top two candidates have been one Democrat and one Republican in a handful of special legislative elections this year. The 36th Congressional District primary this Tuesday was supposed to end this trend, with two Democrats -- LA City Councilwoman Janice Hahn and California Secretary of State Debra Bowen-- favored to advance.
But a little known Republican, businessman Craig Huey, may have spoiled the party. He holds a narrow lead over Bowen for second place -- and a spot in the general election -- with provisional ballots to be counted later this week.
U.S. & World
News from around the country and around the globe
If Huey triumphs, it will be a reminder of a fundamental problem with top-two. There are few districts and elections that will produce the conditions that could produce a moderate winner.