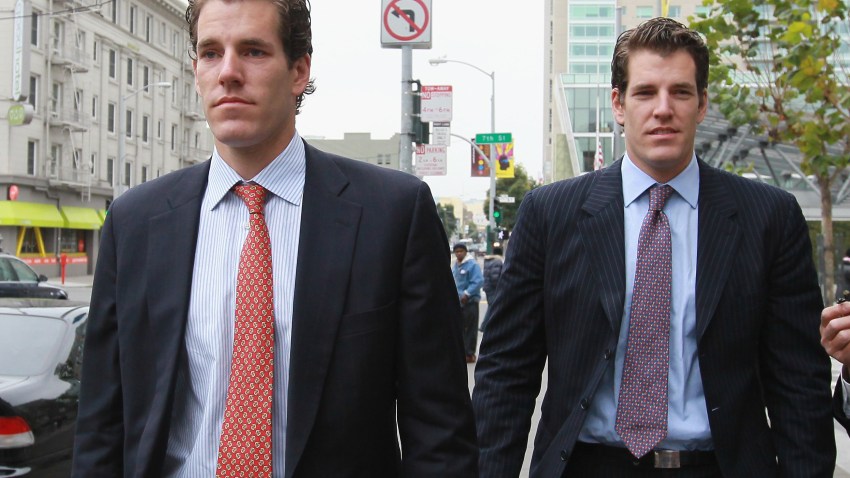 The "Winkelvi" have a message for Mark Zuckerberg on his company's seventh birthday: Grow up.

The twins who have fought a brutal legal battle with Zuckerberg for years over who the real founder of the social networking site is, sat down with the Daily Tuesday.

In an interview that lasted just over two minutes with a childhood friend, Tyler and Cameron Winklevoss explain why they are not content with a $65 million settlement reached with Zuckerberg and Facebook.

The twins played a central role in the movie "The Social Network," which documents the origins of the dispute between Zuckerberg and the twins.

The three went to Harvard together and the twins say Zuckerberg stole their idea in 2004.

Now the twins want Zuckerberg to "admit to the world and yourself what you already know is true."

Facebook refused to admit anything Tuesday, as it was busy with news of its own. The company did not respond to a request for comment by the New York Times.