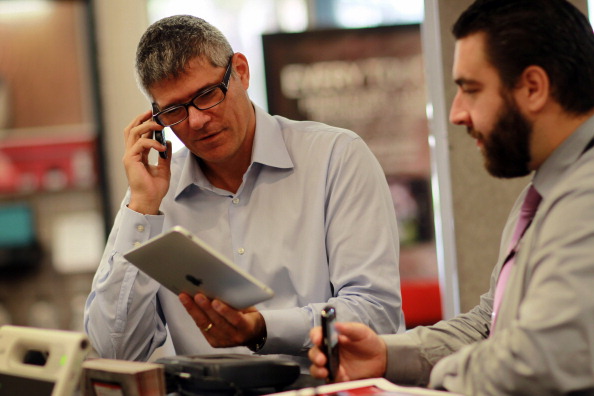 Verizon Wireless, which launched Apple iOS products this year, shares the top customer satisfaction rating with Sprint Nextel, while AT&T drops to last place for the Big 4 carriers, a consumer survey reported today.
The American Customer Satisfaction Index reported that both Verizon and Sprint Nextel scored 72 out of a 100-point scale, the highest of the large wireless carriers. T-Mobile ranked at 70 while AT&T scored 66. The survey is based on a poll of 8,000 households in the first three months of the year.
The AT&T and T-Mobile scores are the lowest scores, but some fear that AT&T's purchase of T-Mobile will lowerT-Mobile satisfaction even more.
U.S. & World
News from around the country and around the globe
Claes Fornell, professor of business administration at the University of Michigan and the designer of the ACSI survey, told the Associated Press it was common to find that customer satisfaction drops after a merger. "Both companies show a large deterioration in customer satisfaction and in customer service. T-Mobile falls 4% to an ACSI score of 70, matching a 5-year low, while AT&T descends by 4% to 66, its worst score since 2006—the year before the launch of the iPhone," the report said.
Of course, this survey was taken before Verizon decided to alter its unlimited data plans. The new, more expensive plans -- similar to AT&T's -- are likely to lower rather than raise customer satisfaction.