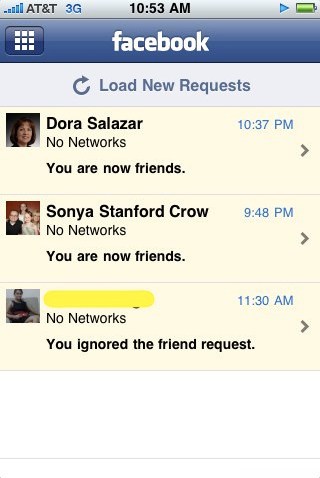 In another example of Facebook permeating our daily lives, a Long Island woman was charged with mowing her cousin down twice with a minivan after a brawl about friending a man on Facebook, then leaving her lying on the road in single-digit temperatures, sources said.
Melanie Spanopoulos and her cousin, Giselle Penagos, 21, were driving home after a night of drinking when one of the two women found out the other was communicating with a potential boyfriend on Facebook. That's when Spanopoulos pulled over and the two began brawling in the street. After wrestling each other to the ground, according to the New York Post, that's when Spanopoulos got behind the steering wheel and allegedly hit her cousin twice with the van -- breaking her leg and shattering her pelvis.
And what was the fight over? Dennis Lemke, the lawyer for Spanapoulos, said that the man they were fighting over had refused a Facebook friend request from Penagos but had accepted one from his client.
After allegedly hitting her cousin twice, Spanapoulos told her to get back in the car. Penagos told her, "I can't get in the car, I can't feel my legs."
U.S. & World
News from around the country and around the globe
When a man showed up and asked if they needed help, police said that Spanapoulos offered him $20 to take her injured cousin back to Queens. Both Spanapoulos and the good Samaritan left, but the man return a few minutes later and took Penagos to her father's house.
At her arraignment [Wednesday] at District Court in Hempstead, Lemke said Spanopoulos was innocent. She was charged with assault and released on $10,000 bond
."This sucks," Spanopoulos said -- and then smiled.