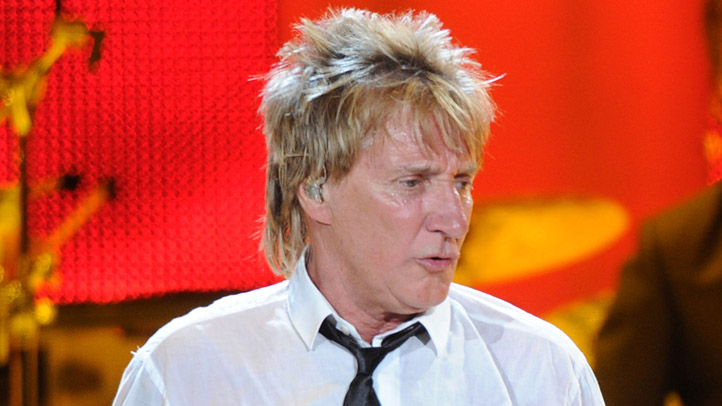 SUMMER HEAT: If you haven't visited Sin City in the heat of the summer, we can't blame you, It can get hot up in there. But you may consider otherwise when you learn Rod Stewart: The Hits launches at Caesars Palace for a two-year run August 24.
HOT LEGS: Tickets to see a no-doubt rockin' jam session of "Maggie May" and "Forever Young" will run from $49 to $250. You can get in on one of the first 18 performances when tickets go on sale Sunday, May 15 at 10 a.m. PT. Try www.ticketmaster.com, keyword "Rod Stewart."
AUTUMN OPTION: If you'd prefer holding off until the dog days of summer have passed, there are shows planned for later this year. Stewart will perform nine or 10 shows at a time, take a break for two weeks and then return for another round of shows. He's signed up for a total of 52 shows in two years.