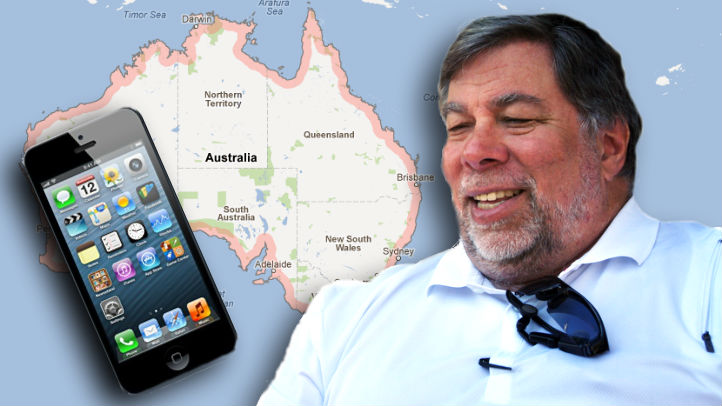 Steve Wozniak has gone down under and, reportedly, would like to stay there as an Australian citizen.
The Apple co-founder told The Australian Financial Review that the country's $38 billion idea to bring high-speed, free internet to the entire population of Australia intrigues him. They hope to have the network operational by 2021.
Wozniak's plan to become an Australian citizen is "underway," according to CNBC. He also, as per usual, lined up outside an Apple store and waited in line for his new iPhone 5 last week.
U.S. & World
News from around the country and around the globe
Wozniak told the newspaper that his California home was not connected to a broadband service, and that such services were more like monopolies.
"It turns out I can keep my American citizenship. I intend to call myself an Australian and feel an Australian, and study the history and become as much of a real citizen here as I can," Wozniak said.
Below are photos tweeted of Woz in Oz.
[View the story "Woz in Oz: First in Line in for iPhone 5" on Storify]