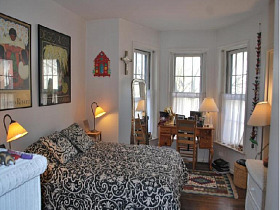 YouTube's chief told reporters that the video service is exploring selling subscriptions to access premium content -- possibly providing cable channel access outside of cable network providers.
Salar Kamangar, Google's senior vice president for YouTube and video, made the statement Thursday at the Reuters Media and Technology Summit in New York City. Although he claimed there was no announcement as of yet, he did mention that cable channels with smaller audiences will likely migrate to the Web and be "available on an a la carte" basis, Reuters reported.
Kamangar didn't mention any of those channels by name, but did say that they receive "little or no affiliate fees from cable distributors," so they could be turning to online and sites such as YouTube. The Google-owned video site is also considering asking users to pay to watch original video programs on its "channels."
U.S. & World
News from around the country and around the globe
"We don't have anything to announce now. It is something that's really important to a lot of our top existing content creators as well as ones that aren't on YouTube today, so we're taking very seriously and we're thinking about it very carefully," Kamangar told Reuters.
Kamagar's comments coincide with a
Department of Justice probe
into whether cable TV distributors are tightening data limits to hamper online video viewing and content, according to the Washington Post.
With Google
soliciting original content
, it was only a matter of time before a paywall or subscription service would begin. Cable channels and other content providers want to be seen and make money and it appears they are willing to bypass cable providers if possible. Since many people pay upwards of $70 a month on cable, they might be willing to pay for online content.