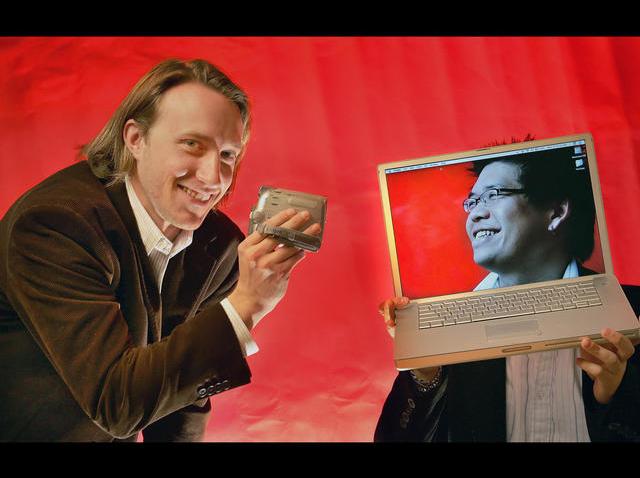 YouTube founders Chad Hurley and Steve Chen are separating after working together for the last 15 years. Hurley and Chen were PayPal workers before creating YouTube with fellow founder Jawed Karim. The three sold YouTube to Google for $1.65 billion in 2010, but Hurley and Chen stayed at YouTube and created incubator Avos Systems (Karim went to grad school at Stanford University.)
Hurley is staying at Avos, and turning it into a mobile video platform called MixBit, and Chen will join Google Ventures as an entrepreneur in residence, according to TechCrunch.
Avos was created in 2011 so that both Hurley and Chen could work on different projects handpicked by them.
U.S. & World
News from around the country and around the globe
"We were working on nine products at one time, which sounds astronomical, but it wasn't based on the way Avos was structured," Chen told TechCrunch. "I'd say about 40 percent of all websites and iOS apps are built on the same shared technology, built and rebuilt and rebuilt again. With Avos all the servers and authentication and security were all written and handled, so it was much easier to test out new ideas."
In the end, MixBit was the one project that seemed to capture Hurley's heart. Mixbit is a mobile video app that lets users record clips and create videos together and eventually Avos's 20-odd employees became Mixbit. After selling off Delicious, the team was free to concentrate on the app.
The two are separating but don't have any hard feelings. "Actually, it was a very personal and difficult decision to make, but with the decision to turn Avos into MixBit it became pretty clear," Chen said.
"MixBit was Chad's idea before we started Avos and even at YouTube, and if I feel driven to work on other projects, then I'm just getting in the way of MixBit and the team."
Chen declined to talk about what he will be working on at Google ventures, only that he looks forward to working with young entrepreneurs.
Hurley and Chen's partnership is unusual, namely because in Silicon Valley eventually everyone becomes more interested in his or her own projects to the detriment of any partnership. Eventually, this happened to both Hurley and Chen, who now want to create their own paths.