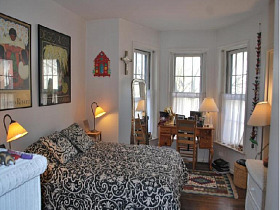 Google would like its YouTube users to start using their real names -- and they can start that by linking to their Google+ accounts.
"This is your identity, so you're in the driver's seat," wrote John Fisher, a senior engineer on the YouTube blog. " If you are currently YouTube user joeysam87, you can now appear as Joey Samson, the full name from your Google+ profile ... along with any photo you uploaded."
While the changes aren't required for YouTube users, Fisher's tone is one that seems to be urging users to drop their silly user names and embrace the older, more mature identity. He even suggested the new identity can help you delete old, embarrassing comments and control your new, cooler image.
U.S. & World
News from around the country and around the globe
Whether YouTube users will take on their real identities remains to be seen, but it does give those who are producing video for professional or commercial use more control of their brand.