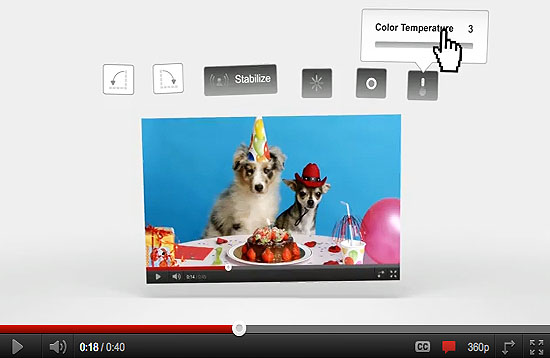 Google's popular YouTube site is not only an unqualified success with tens of millions of views per day, it has also become an integral part of American popular culture.
Now the site aims to empower its users with yet another tool that may set it apart from the competition.
You usually don't want to mess with such a good thing, but the techies at Google decided to once again push the envelope and add more editing tools to the site's built-in features (beyond the simple editing tools offered last year).
U.S. & World
News from around the country and around the globe
The new suite of tools allow you to manipulate your videos in a number of ways including color correction, image stabilization, music audio track switching, and it offers a nice menu of filters to enhance the look of your videos.
There's also fun feature that mirror's Google's search engine with an "I feel lucky" button that will apply random color corrections to your videos. And since all changes can be easily undone, experimentation will probably be popular with this new tool. You can see Google's full explanation in the video below.
Copyright DVICE - DVICE