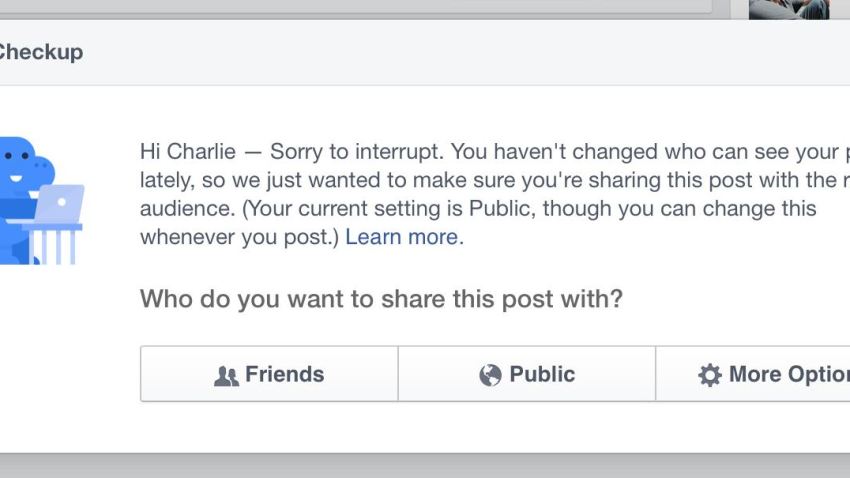 Facebook has been repeatedly ostracized for exploiting its users privacy and information. Now, Facebook has unleashed its weapon to combat those claims -- a little blue dinosaur who reminds you about your privacy settings.
Facebook released the cartoon dinosaur, dubbed "Zuckasaurus," after founder and chief Mark Zuckerberg, to educate users about updating their privacy settings, the New York Times reported. The dinosaur will use your name and state, "Sorry to interrupt. You haven't changed who can see your posts lately, so we just want to make sure you're sharing this post with the right people."
The Times mentions how other tech companies created cartoon characters, such as Microsoft's Clippy or the Twitter Fail Whale, who were "roundly mocked".
U.S. & World
News from around the country and around the globe
Apparently, Facebook tried out a few mascots before settling on the dinosaur. (Facebook told Press Here Friday that the dinosaur is so far nameless, which likely means the Zuckasaurus name will stick.)
"Our team looked at a few different characters, saw the dinosaur and just thought he was the friendliest and best choice," Raylene Yung, an engineering manager on Facebook's privacy team, told the Times. "Once we tried him out, we saw some great results and welcomed him to the team."
It's interesting that Facebook chose an innocuous blue dinosaur to represent ones of its most reviled aspects. Of course, how can you be mad at a little, chubby cartoon dinosaur? We see what you're doing, Facebook!