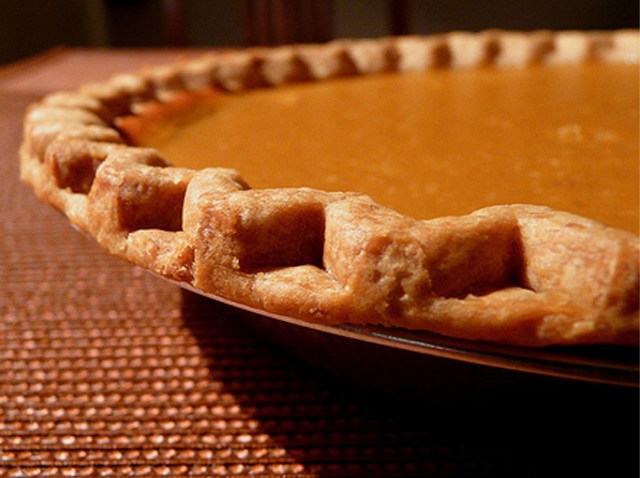 Architecture students in Los Angeles are spending Wednesday crafting a mega-table measuring 400 feet by 1 foot.
Wait. It gets better.
The table will be set with 500 pumpkin pies. It's like our wildest dreams have finally come true.
Oddities
Odd news of the day
"The school's students, faculty and staff members will have (a pie) to share with family and friends or to donate to the Midnight Mission," according to the Southern California Institute of Architecture.
Finally, architecture and pies have managed to combine in the name of Thanksgiving with a side of charity.
"When guests receive their pies, the tables will be reshuffled into benches and tables for dining. After the feast, the 50 components will be used throughout the school," according to SCI-Arc.
Pacific French Bakery is baking the pies.