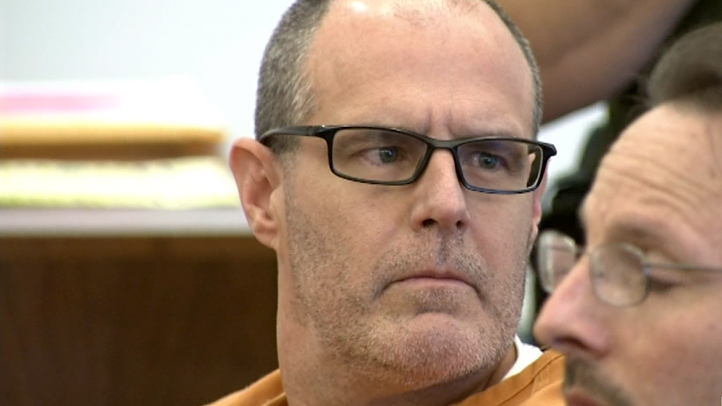 An Orange County deputy asserted his constitutional right against self-incrimination Thursday when called to testify in an evidentiary hearing alleging outrageous governmental misconduct in the case of Scott Evans Dekraai, the worst mass killer in the county's history.
Sheriff's Deputy Ben Garcia, who has been on paid administrative leave for the past several months, took the stand and invoked his Fifth Amendment rights in refusing to testify. Deputy Seth Tunstall is expected to do the same thing when he is called to testify next week.
Garcia's attorney, Bob Gazley, told City News Service his client has not been told why he was put on leave. The two have previously asserted their Fifth Amendment rights in another murder case involving a jailhouse informant last year. That prompted an Orange County Superior Court judge to order a new trial for Eric Ortiz, who was again convicted of murder and is awaiting sentencing next week.
Most of the testimony today came from employees in the sheriff's department who handle legal records. They testified to the process of keeping the records and when and why decisions are made to shred them due to a lack of storage space. Dekraai's attorney, Scott Sanders, has raised concerns that records regarding the jailhouse informant program have been improperly destroyed.
Superior Court Judge Thomas Goethals, who has recused the Orange County District Attorney's Office from prosecuting the case, is now considering a motion to dismiss the death penalty against Dekraai, which would spur an automatic sentence of life in prison without the possibility of parole Dekraai pleaded guilty to eight counts of murder and one count of attempted murder for killing his wife, her boss and six others, and wounding a 77-year-old woman who survived the Oct. 12, 2011, bloodbath at a Seal Beach beauty salon.
Copyright CNS - City News Service