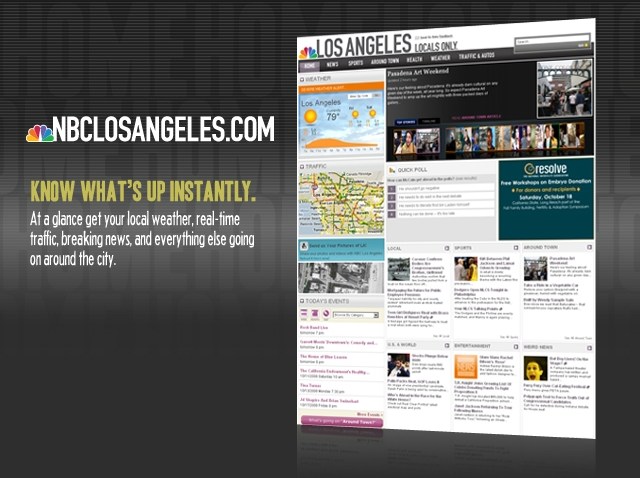 Surfing is an integral part of the world-famous Southern California lifestyle, and was on photographer Michael Dyrland's to-do list when he visited friends in Venice Beach last fall.
Unfortunately, a night of Los Angeles rainfall threw a wrench in those plans, though Bellingham, Washington-native Dyrland didn't realize why at first.
"Rain to me is pretty normal," Dyrland said. "But they explained to me that after it rains you shouldn't go into the ocean."
Though Southern California beaches typically empty out on rare rainy days, it isn't because people are afraid of getting a little wet. Rather, polluted runoff water from storm drains can put swimmers and surfers at risk of waterborne illnesses including diarrhea, nausea, ear and eye infections and skin rashes.
The problem is known as urban runoff, and Dyrland, 28, wanted to use his passion for photography to draw attention to the man-made pollution that is turning oceans toxic.
"As a person my voice can carry, but as a photographer it can carry farther," Dyrland said.
Dyrland returned to Venice Beach in July, and in a photo series called HAZMAT Surfing, imagined a future in which toxic ocean water forces surfers to take extreme measures.
He received support for the project from the Surfrider Foundation, an organization that works to clean up beaches and ensure ocean safety for people and wildlife. The foundation said it was eager to work with Dyrland to raise awareness of urban runoff, before his imagining of future beachgoing becomes a reality.
"We thought this was a great idea for him and for us to educate the public on what's happening with our ocean," said Nancy Eiring of the Surfrider Foundation. "Urban runoff is by far the number one cause of beach closures and advisories every year."
Some fast facts from Surfrider about urban runoff in Southern California: just one inch of rain in Los Angeles can create 8 billion gallons of polluted runoff water, and the public health cost of illnesses caused by swimming at polluted beaches in LA and Orange counties has been estimated to be as high as $50 million a year.
Surfrider's Clean Water Initiative addresses the problem of runoff by encouraging people to replace lawns with options that use less water, as well as reduce the use plastic bags and clean up other debris before it reaches the ocean.
As for Dyrland, though he initially became aware of runoff pollution while in Southern California, he said he now realizes that the problem affects water around the world.
"I picked Venice Beach because it's a great surfing spot," Dyrland said. "And it's a place people recognize. So I definitely thought it would get the conversation started."
Dyrland, who became a full-time photographer two years ago, said he's blown away by the support he's received since the photos were released, and wants to continue campaigning for water pollution awareness by photographing along the West Coast, and even in Rio de Janeiro before the 2016 Olympics.
"This is definitely a global-scale issue," Dyrland said. "A lot of people realize there are issues out there and they need to be addressed, so this is definitely a conversation starter."