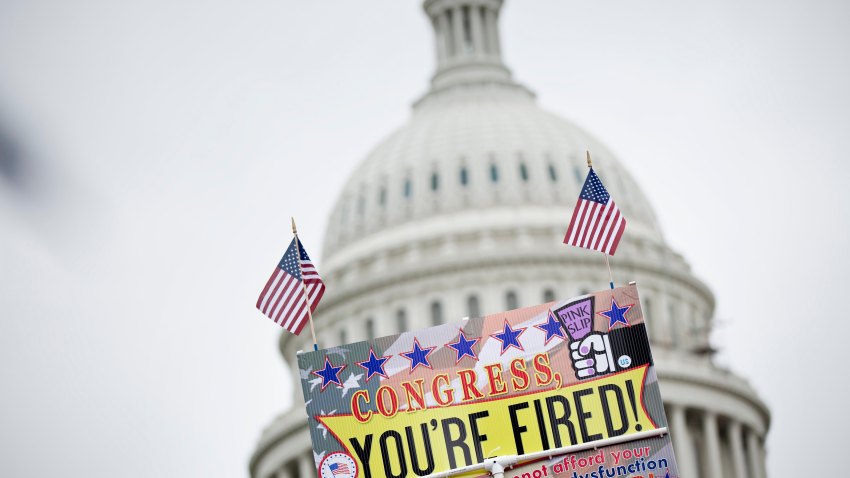 If you were lamenting your ability to jet off to Washington D.C. for the weekend to attend Jon Stewart and Stephen Colbert's Rally to Restore Sanity and/or Fear, you're in luck.
Locals can stay close to home and join the satellite march happening in LA.
The Rally to Restore Sanity LA is happening Saturday at Levitt Pavilion in MacArthur Park.
Politics
Local, state and national politics
Local comedians and speakers are slated to perform, and a live feed via satellite of the main march. The rally is scheduled to last from 9 a.m. to 2 p.m. and expects to draw out about 1,500 locals.
The permit for the gathering comes just in time, as one was denied for holding the rally in Pershing Square, in downtown.
Event organizers suggest participants bring plenty of water, snacks, chairs, blankets and rain gear. They also suggest bringing "winning smiles" and "radiant spirits."
Other satellite rallies are being held across the country from Omaha to Las Vegas, and even being hosted globally, in countries including The Netherlands, New Zealand, and Germany.