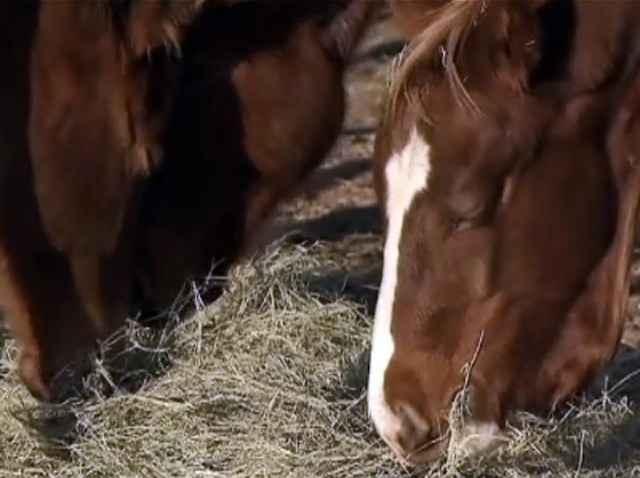 Polling places run the gamut, and slightly outside of the gamut, as any voter can attest. Sometimes you're choosing your representatives in a mattress store or a classroom or a private living room, and sometimes you're in a posh hotel where a harpist is playing in the background.
Such will be the case on Tuesday, Nov. 4 when voters in a pair of precincts -- 9001354A and 9001364A -- head into the Luxe Hotel Sunset Boulevard to weigh in on state measures and judicial candidates. For sure, those oh-so-pride-worthy "I Voted" stickers shall be handed out, lest any lapel depart the Luxe unstickered, but other surprising additions await.
Like? Well, the solo harpist has been mentioned, so, yes, voters will punch those cards to the lilting strains of peaceful string music. Orange juice, tea, and coffee shall be there for the sipping -- not too unusual for a polling place to set out -- but so shall Chinese chicken salad, "delectable pastries," and brownies.
Politics
Local, state and national politics
We won't say "only in LA!" to this, as there are several big cities in the world with their own posh polling places, but we shall say you can't get more quintessentially swanky SoCal than voting to harp music and munching on pastry.
One other unusual perk? Free valet parking for voters. That will be a conversation point at the office later in the day, we're fairly sure. (Plus the fact that the voting is all going down in the hotel's ballroom, which is sure to make the proceedings a mite fancier.)
And while we'll all visit a host of polling places over the course of our lifetimes, only a few tend to stick with us, memory-wise. The ones where we made a new friend in the queue, the ones where we voted quickly and efficiently, and the ones where we made our electoral choices backed by a harp soundtrack.
Copyright FREEL - NBC Local Media