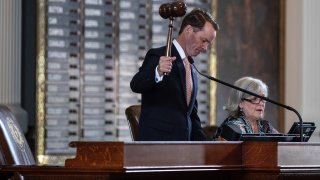 The Republican-controlled Texas House of Representatives passed a bill Thursday that would bar transgender students from playing on school sports teams based on their gender identity.
House Bill 25 would require that public school athletic teams must be based on a student's gender on their birth certificate at or near the time of birth.
"The Texas House just voted to discriminate against trans kids and exclude them from playing sports as their authentic selves," the American Civil Liberties Union of Texas tweeted, adding the fight against it and similar bills was not over.
The House passed the bill 76-54.
Politics
Local, state and national politics