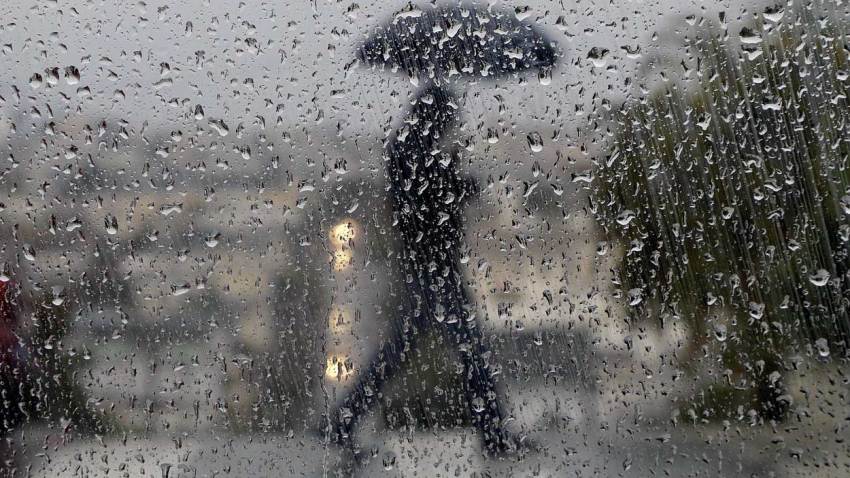 Light showers, mountain snow and gusty winds are expected in parts of Southern California Monday before a stretch of warmer days that will allow the region to dry out from a series of powerful winter storms.
The heaviest rainfall during a damp and cool Monday will stay to the south of Los Angeles, but scattered showers are possible throughout the day. Light showers were reported in Riverside County early Monday.
"You're going to notice spotty areas of rain for LA and Ventura counties," said NBC4 forecaster Crystal Egger. "It's kind of hit-or-miss, but down in southern Riveriside County, southern Orange County and down to San Diego it's more widespread."
Winds of 25 to 35 mph with gusts that may reach 65 mph in certain wind-prone areas are expected in mountain areas. The strongest winds were expected near mountain ridge tops onto the desert slopes of the Riverside and San Bernardino county mountains.
A wind advisory for the mountains and the San Gorgonio Pass zone, which includes the cities of Banning and Desert Hot Springs, will remain in effect until 10 a.m. Tuesday.
A winter weather advisory for mountain areas with elevations higher than 5,000 feet is set to take effect at 8 a.m. and extend until 10 p.m. Light snowfall is expected during the morning hours, followed by a heavier round during the late afternoon and evening.
Snow levels of around 4,000 feet in the early morning will rise to between 5,000 and 5,500 feet during the afternoon before falling back to about 4,000 feet overnight. Snowfall amounts are expected to be 3 to 6 inches with up to 8 inches on the highest peaks.
The rain marks another round of precipitation during what has been California's wettest winter in years. Conditions will remain dry Tuesday through the weekend, providing a break from a steady stream of storms that have caused flooding and raised the threat of mudslides in wildfire burn areas.
The most significant flooding has occurred in Northern California, where authorities will stop the outflow from the Oroville Dam's crippled spillway to allow workers to remove debris blocking a hydroelectric plant from working, officials said Sunday. The Department of Water Resources said it will start gradually reducing outflows from the Northern California dam beginning Monday morning and completely halt them by the afternoon.
The outflow from behind the 770-foot-tall dam will be stopped for several days to allow workers to clear concrete, silt and other debris from a pool at the bottom of the spillway. Removing the debris will protect a shuttered underground hydroelectric plant and allow it to eventually resume operations, the agency said.
On Feb. 11, water managers used the emergency spillway for the first time in the dam's 48-year-history after a chunk of concrete tore out the main spillway, creating a 200-foot-long, 30-foot-deep crater. But the flow of water ripped through a road below and carved out deep chasms in the ground, leading authorities to order a two-day evacuation of 188,000 people for fear the emergency spillway could fail.
Since then, crews have been working to fortify the badly eroded emergency spillway.
The storms also have damaged several California roads, resulting in a hefty repair bill. Roads, dams and other critical infrastructure hammered by the storm onslaught this winter could top $1 billion, including nearly $600 million alone for damaged roadways that more than doubles what the state budgeted for road repair emergencies, officials said Friday.
Copyright AP - Associated Press