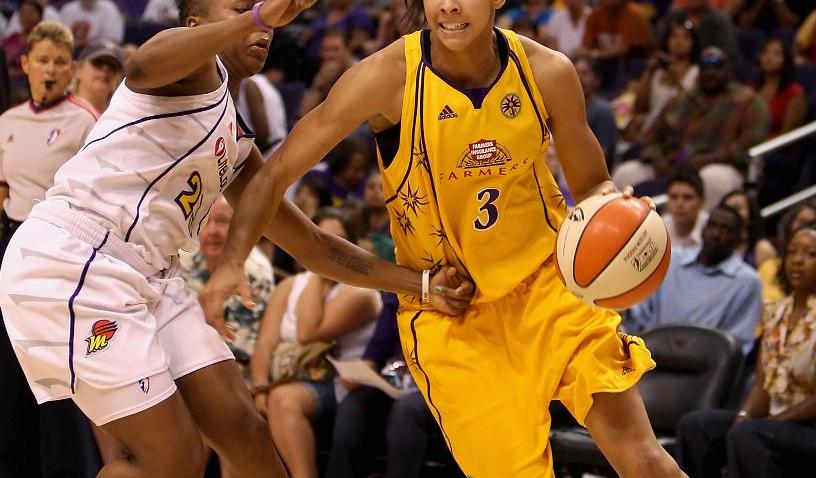 Some people like the free throws, some are excellent at achieving air under a basket.
But we'll wager that many basketball players, professional and weekend-for-funsters alike, have a lot of affection for the art of the dribble. You've stood in a driveway on a hot summer day, bouncing a ball over and over on the concrete? Kind of a wonderful thing. Good for the mind and spirit and body, too.
The Los Angeles Sparks are throwing a 4th of July Dribble Fest at Staples Center.
The first thing we'll say is it is actually on Saturday, July 3, note. The second thing we'll say is bring that A Game. Maybe do a bit of warming up at home, first. Some light ball bouncing. There are several various dribble-based goings-on, like Dribble Tag and a Dribble Like the Pros clinic. We want to see the person who can dribble for the longest amount of time, too.
The dribbling day wraps with a Sparks game at 2 p.m.; they're facing off against the Seattle Storm. A ticket to the game and the dribbling to-dos come to $20 a person; read details and need-to-knows before making for Staples. Registration opens at 9:30 a.m.
Follow NBCLA for the latest LA news, events and entertainment: Twitter: @NBCLA // Facebook: NBCLA
Copyright FREEL - NBC Local Media