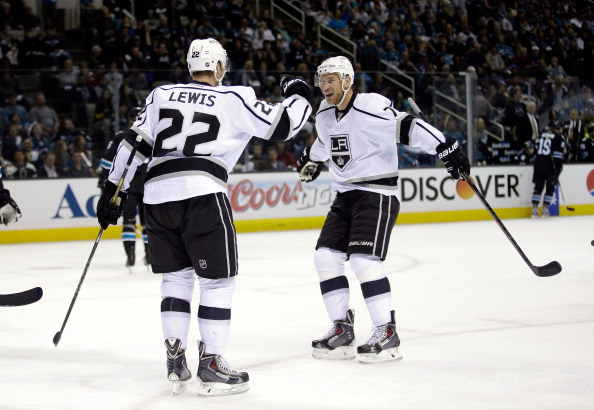 The Los Angeles Kings beat the San Jose Sharks in Game 7, becoming the fourth team in NHL history to come back from an 0-3 deficit to win a best-of-seven series in the Stanley Cup Playoffs.
With the 5-1 win on Wednesday, the Kings advanced to face the Anaheim Ducks, the first time the two Southern California teams have ever met in the postseason.
Even when they found themselves in a 3-0 series deficit to San Jose, the Kings never doubted they had what it takes to mount a memorable comeback.
That's what winning a Stanley Cup together two years earlier can do for a team's confidence and that's how a lack of postseason success can eat away at another's psyche.
Anze Kopitar scored the tiebreaking goal late in the second period and Jonathan Quick made 39 saves to cap the Kings' historic comeback in their first-round series.
"When you've gone to the top of the mountain with the same group of guys it's a little bit easier when you're at the bottom to come up," said captain Dustin Brown, who scored an empty-net goal to seal the game. "That's what a lot of this team is about, our guys who have stuck together and played together for years."
The Kings joined Toronto (1942), the New York Islanders (1975) and Philadelphia (2010) as the only teams to complete that comeback and now will get another California showdown in the second-round with the first Freeway Playoff against the Anaheim Ducks.
The Associated Press contributed to this report