Every time American short-track speedskating legend Apolo Anton Ohno hits the ice, a determined team is ready to block any attempt for Ohno to win a medal. Clashes between Ohno and South Korean skaters in the past have left Ohno with a decidedly negative reputation in that country.
Two headlines at the Korea Times website state: "Oh no. It's Ohno Again" and "Ohno's Comments Upset South Koreans." These came after Ohno won his silver medal in the 1,500 meter short track, tying an American Winter Olympic record.
At Radio Korea in Koreatown, callers said they didn't like Ohno's alleged comments that officials should have disqualified two South Korean speedskaters for blocking. The same two that collided in front of Ohno and allowed him to finish second.
"Some people just called in and they said straight out, 'I don't like Ohno.' 'I don't like him since 2002,'" said Teddy Yoon, Radio Korea Producer.
Ohno's 2002 gold medal in the same event came when South Korea's Kim Dong Sung was disqualified for blocking, a medal many Koreans feel Ohno faked his way into getting.

"I don't like him because I think we lost the gold medal in 2002 that's why," said Scott Lee, Speedskating Fan.
Those hard feelings have been slow to go away for some in the Korean American community.

But at Cafe Mak, owner Johnny Park said this time it wasn't Ohno's fault.
"That is players mistake, not Ohno's mistake. Ohno is a good player. I think he's a good guy," according to Johnny Park, Owner Cafe Mak.
But the Korean gold medal win in short track at these Olympic games may take away much of the bitterness against Ohno.
---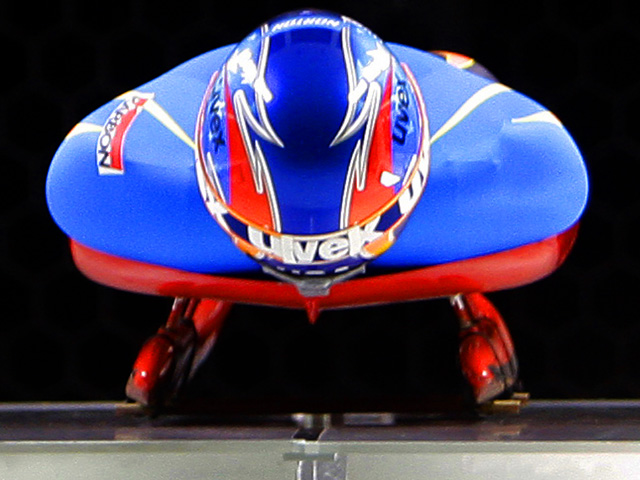 The Vancouver Winter Games are here!
Check out NBCLA's full coverage, complete with athlete profiles, amazing photo galleries, and more! Fan us on Facebook, and follow us via Twitter @NBCLosAngeles