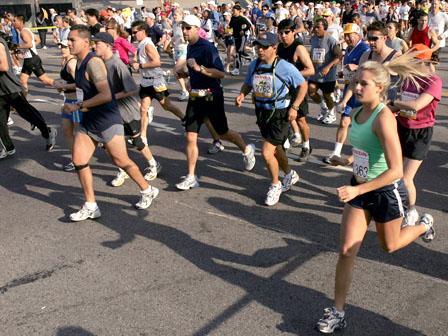 With the LA Marathon just around the corner, it will be a mad dash to the finish line for participants hoping to realize the marathon's $4 million charity challenge.
In January, marathon officials announced a new partnership with the fundraising site Crowdrise to help double the $2 million raised last year.
At this juncture, runners and participants in the March 20 race have raised roughly $1.6 million for a variety of charities.
Crowdrise, co-founded by actor Edward Norton, allows individuals and organizations to create their own fundraising pages and utilize social networking to help reach their goals.
"Crowdrise is all about giving people the right tools to raise money for their favorite cause in a new, fun and compelling way," Norton said in a news release.
There's still time to sign up to run, donate and get involved.