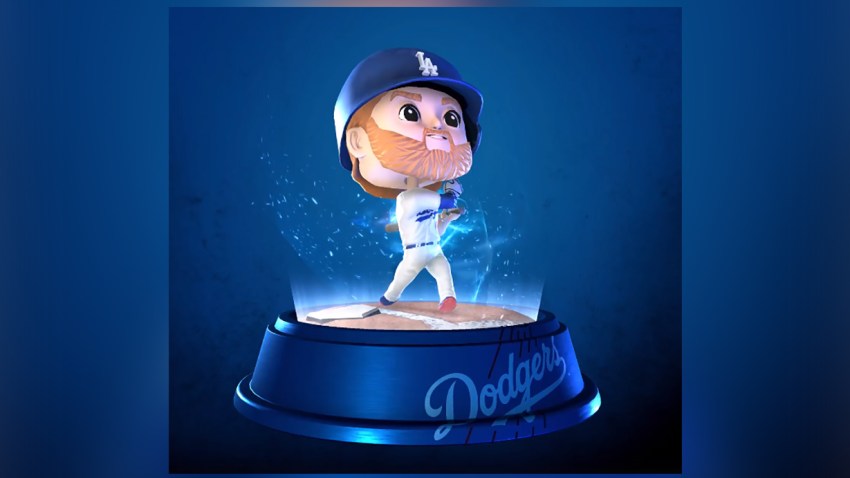 A fan-favorite baseball souvenir is getting a digital update later this month at Dodger Stadium.
What's believed to be the first Crypto giveway in professional sports is set for later this month when the Dodgers hold Digital Bobblehead Night. The first 40,000 fans to enter Dodger Stadium for the Sept. 21 game against the Padres will receive a Crypto token to download a digital bobblehead of Clayton Kershaw, Justin Turner or Kenley Jansen.
No playing favorites -- the players will be randomly selected and offered in equal numbers.
Once downloaded, the player can be added to fans' Ethereum wallets.
It's a new frontier for the franchise and its fans, who got a look at the digital bobbleheads on the team's Facebook page. In August, Major League Baseball launched MLB Crypto Baseball, which turns players into a form of cryptocurrency.
"We're excited for our first-ever Crypto giveaway, and to explore an entirely new marketplace with our fanbase," said Lon Rosen, Dodger Executive Vice President and Chief Marketing Officer, in a team statement. "We hope this piques the interest of Dodger fans, and will help launch a new age of digital collectibles and promotions."
Click here for ticket information.