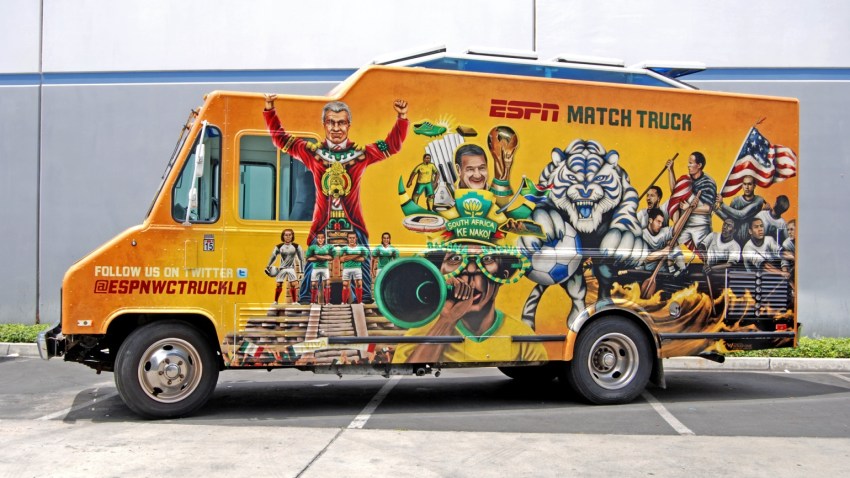 A rolling restaurant with sports on high-def video screens? We'll follow that.

And because the beautiful game looks even better alongside a Roy Choi-created menu, we'll cheer for extra time, penalty kicks, yellow cards -- but please, no reds -- and whatever else can be done to prolong the feasting and footballing.

Choi, the guy behind Kogi, was recruited by ESPN to create a menu for the network's Match Trucks. They are food trucks with giant TVs that display World Cup matches. The menu items are inspired by food from the countries competing in the every-four-years event.

The trucks make their debuts this week in LA and New York. There are Twitpics to prove its existence -- we know, we didn't believe it either but there it is in all its international flag adorned glory.

A tweet from ESPNWCTruckLA reminds us to be in Hollywood Friday. That's when host nation South Africa takes on Mexico. France and Uruguay will square off that afternoon.
It'll be there Saturday, too, when the United States takes on England.

You have an entire month to enjoy one of the great international sporting events and one of the great LA icons. Here's the Match Truck calendar and Eater LA has a look at the menu.