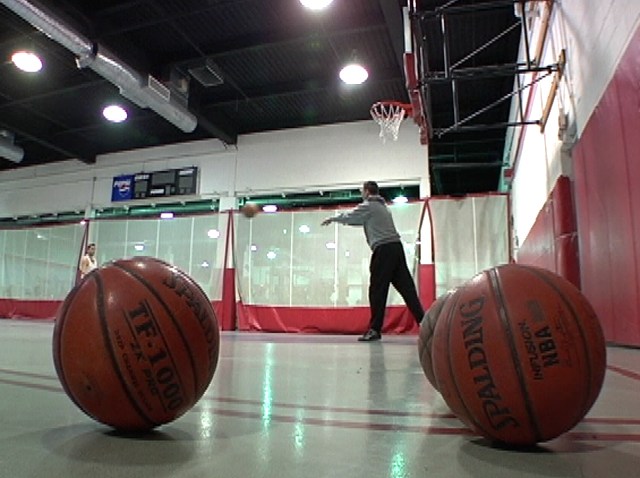 The People's Games is for athletes what "American Idol" is for singers, sans Steven Tyler's witticisms and creepy flirtations, Randy Jackson's street cred, Jennifer Lopez's imminent resurrection -- and the millions of viewers.
But the idea is similar: Give the shot of a lifetime to the little people. Take an Average Joe and make him a star.
According to The People's Games website: "It's an opportunity for real people...teachers, taxi drivers, policemen, janitors, waiters … to live out their dream of playing in a big time sporting event, representing their family, neighborhood, and city in pursuit of the thrill of victory."
The people running the first People's Games are scouring Los Angeles and New York City for residents who want to play basketball and represent their area in a best-of-three, west coast versus east coast faceoff.
Tryouts begin in Los Angeles on Sunday, March 13. If you're a professional player or you don't have a city of Los Angeles or New York City zip code -- in other words, sorry, suburbs -- you need not apply. Everyone else 18 and older can either show up in person or submit a one-minute, unedited video.
According to a news release, the New York Knicks' "Earl the Pearl" Monroe will coach the New York team, and Lucius Allen, who became an All-American playing for UCLA and went on to join the Lakers, will coach the Los Angeles team.
Armyan Bernstein, the chairman of the independent film company Beacon Pictures, is also the founder and chairman and producer of the People's Games; Terry Jastrow, who has produced and directed six Olympic games, is the commissioner and executive producer.
Unlike "American Idol," the games can be watched online for free.
Los Angeles City tryouts will take place in the following locations:
Balboa Sports Complex: 17015 Burbank Blvd., Encino, CA 91316
EXPO Center: 3980 S. Menlo Ave., Los Angeles, CA 90037
Normandale Recreation Center: 22400 Halldale Ave., Torrance, CA 90501
Pan Pacific Recreation Center: 7600 Beverly Blvd., Los Angeles, CA 90036
Pecan Recreation Center: 145 S. Pecan St., Los Angeles, CA 90033
Westwood Recreation Complex: 1350 S. Sepulveda Blvd., Los Angeles, CA 90025
You can register for The People's Games here.