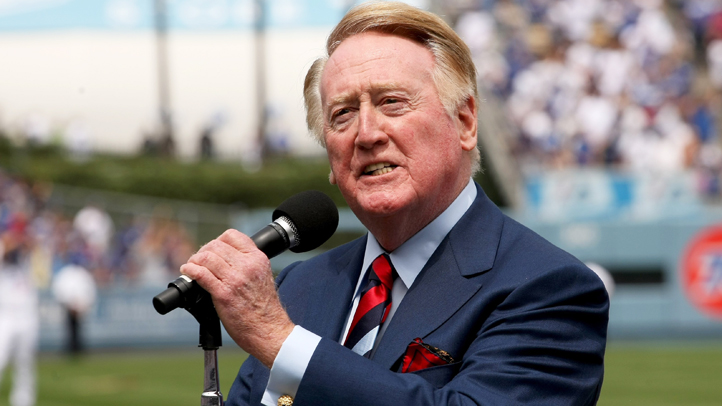 It's true. There will be a lot of starry doings in Hollywood on Sunday, Feb. 27. But one of our city's favorite celebrities, a man who does, indeed, happen to have his own Walk of Fame star, will be feted across town in Beverly Hills on Oscar Sunday.
That man is Vin Scully, a legend who has called a few Dodgers' plays in his life, and the event is the Beverly Hills Wine Festival. Mr. Scully will be receiving many accolades, including "a city certificate" which will be presented by the mayor.
And, of course, there will be plenty of labels to try throughout the afternoon. The party's on from 2-6 p.m., meaning that if you do want to watch the Academy Awards, you'll likely be home in time to see a good portion. A ticket is $175, and funds raised benefit Fran Drescher's Cancer Schmancer Movement.
The location is the Hyatt Regency Century Plaza.
Copyright FREEL - NBC Local Media