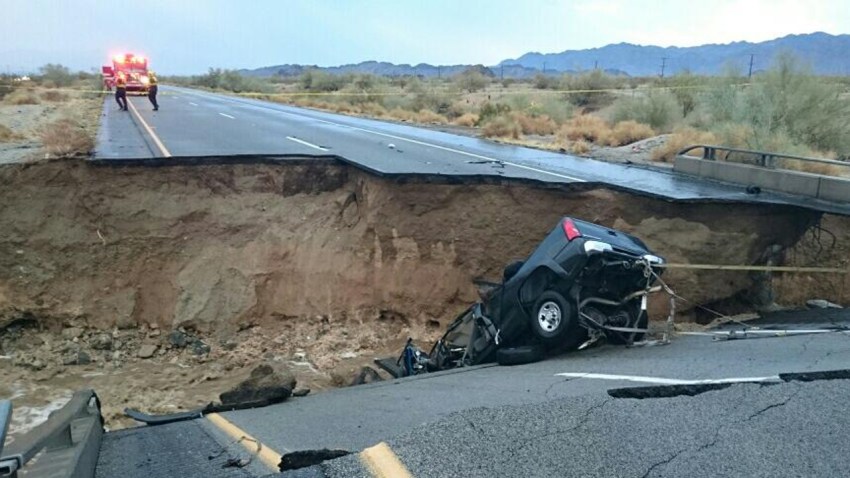 Several Southern California counties are in a state of emergency after storms caused severe damage to infrastructure and forced residents to evacuate, Lt. Gov. Gavin Newsom said in a statement Wednesday.
The declaration of the state of emergency, which affects Imperial, Kern, Los Angeles, Riverside, San Bernardino and San Diego counties, comes after storms beginning on Saturday caused flash flooding, mud slides and fires.
The effects of the storms damaged several roads and highways. Among the worst of the damage was a collapsed bridge on the 10 Freeway about 50 miles west of the California-Arizona border.
The Tex Wash bridge in Desert Center snapped Sunday after heavy rains, injuring one driver and closing part of the 10 Freeway.
More than 54,000 daily vehicles have had to take a detour of several hours while traveling between California and Arizona, but the freeway is expected to be reopened to limited traffic on Friday.
Newsom called for Caltrans to ask for assistance from the Federal Highway Administration's Emergency Relief Program and for all state agencies to comply with the state emergency plan.