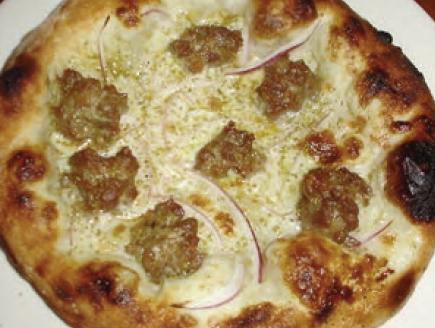 Sushi Zo scored the "top food'' award, while Pizzeria Mozza was deemed "most popular'' in the Zagat Guide's 2011 Los Angeles/ Southern California Restaurant Survey released Wednesday.

The survey covers 2,016 restaurants in the greater Los Angeles area, as well as Orange County, Palm Springs and Santa Barbara. About 10,800 local diners participated.

Sushi Zo replaces last year's "top food'' winner, Urasawa, which fell to No. 21. The cuisine of Sushi Zo chef-owner Keizo Seki rated a 29 rating out of a maximum possible 30, despite its austere West Los Angeles strip-mall setting, which scored a 13 out of 30 for decor.

Cicada and Edison, both in downtown Los Angeles, tied for ``top decor'' honors.

The ``top service'' rating went to Melisse in Santa Monica, which also was No. 3 for its food.

Pizzeria Mozza in Hollywood retained its title as ``L.A.'s Most Popular'' restaurant, followed by its next-door sibling Osteria Mozza in fourth place.

Other restaurants whose standings soared were Brandywine in Woodland Hills, Shiro in South Pasadena, Sushi Nozawa in Studio City and Wa in West Hollywood.

Winners by cuisine type included the In-N-Out chain for burgers; Providence for seafood; Yujean Kang's for Chinese; Orris for small plates; Angelini Osteria for Italian; Grill on the Alley for American traditional; and Babita for Mexican.

The five leaders in the main categories are:
Top Food
1) Sushi Zo
2) Matsuhisa
3) Melisse
4) Brandywine
5) Shiro
Top Decor
1) Cicada
1) Edison
3) Belvedere
4) Bazaar/Jose Andres
5) Bistro Garden
Top Service
1) Melisse
2) Belvedere
3) Providence
4) Sam's by the Beach
5) Brandywine
Most Popular
1) Pizzeria Mozza
2) Bazaar/Jose Andres
3) Spago
4) Osteria Mozza
5) Angelini Osteria

In other findings, the survey showed the recession continues to affect diners in the Los Angeles area. Notably, the cost of a meal has gone down for the first time since the survey launched in L.A. in 1987 -- from $34.95 last year to $34.85 this year.

The marginal decrease is all the more significant since 40 percent of surveyors say they are eating out less; 44 percent report being more attentive to prices; and 41 percent are eating in less expensive places due to the economy.

When they do go out, 23 percent of diners are skipping appetizers/dessert and 16 percent are cutting back on alcohol.

On the upside, restaurant service seems to have improved since the downturn, with 63 percent citing service as their top dining irritant, down from 74 percent prior to the recession.

Also, the 119 newcomers in this year's survey suggest that restaurateurs are optimistic about the future, said Tim Zagat, co-founder and CEO of Zagat Survey.

``In a city as dynamic as Los Angeles, there's no shortage of options for diners, especially when dining out has become more affordable," he said.

``Of the 2,000-plus restaurants in our guide, 1,483 boast average meal costs of under $40 for dinner and roughly $30 for lunch. That's good news to wallet-weary diners and a sign that the L.A. restaurant scene continues to meet the public's needs."

Copyright CNS - City News Service