AP News flash: Apple says Steve Jobs has died.
The wire crossed at 4:38 p.m. Wednesday. Apple confirmed the death minutes later in a brief statement.
His family said Jobs "died peacefully today surrounded by his family." Jobs had been battling pancreatic cancer for years and resigned from his position as CEO for medical reasons less than two months ago.
A family statement noted that while in his public life he was a visionary; in his private life he was a man who cherished his family.
"We are grateful for the support and kindness of those who share our feelings for Steve. We know many of you will mourn with us, and we ask that you respect our privacy during our time of grief," the Jobs family statement read.
Apple said those who knew Jobs personally have lost a dear friend.
The news came one day after Apple announced the iPhone 4S.
It was the first big announcement in the post-Jobs era and was lead by the new CEO Tim Cook. Jobs was notably absent from the event, which was much more low key that most Apple events.
Apple employees received very sad news at the end of their work day Wednesday.
"Apple has lost a visionary and creative genius, and the world has lost an amazing human being. Those of us who have been fortunate enough to know and work with Steve have lost a dear friend and an inspiring mentor. Steve leaves behind a company that only he could have built, and his spirit will forever be the foundation of Apple," Cook said in an email to employees.
Cook said Wednesday there were no words to express the sadness of all Apple employees following Jobs' death. He said a celebration of Job's "extraordinary life" is being planned for Apple employees.
Apple said if people would like to share their thoughts they can email: remembersteve@apple.com.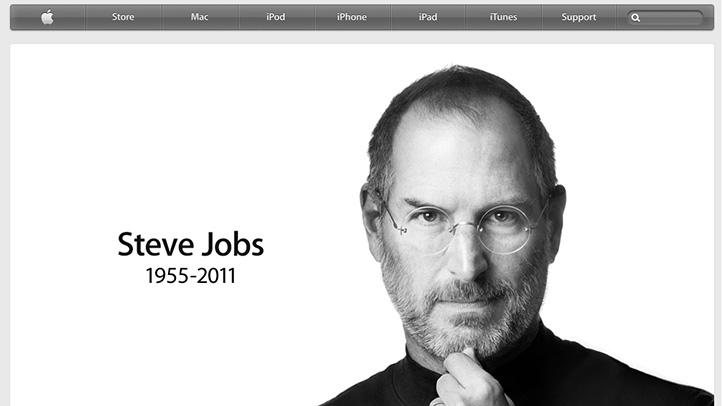 Even the president of the United States was saddened by the news. Pres. Barack Obama released a statement that called Jobs among the greatest of American innovators. Mr. Obama said Jobs was, "brave enough to think differently, bold enough to believe he could change the world, and talented enough to do it."
Steven Paul Jobs, 56, was widely credited with being one of the first to successfully design, develop and market a personal computer for the masses.
Jobs was the co-founder of Apple Inc., which is one of the world's most profitable companies, along with Steve Wozniak and Mike Markkula.
Under Jobs' tutelage, Apple grew from a niche computer company into the most valuable company in the world -- its products and services creating not only a new business model (ecosystem), but also altering the way many people simply live their lives.
Originally, the founding trio developed the first Macintos, which became the Macintosh.
Read more about Jobs legacy here.