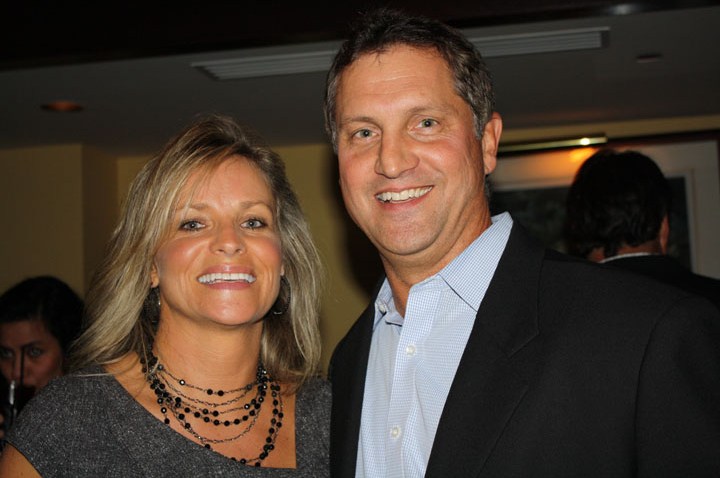 A union representative for police officers who secure Los Angeles International Airport told members of Congress Thursday he still has concerns about a manpower shortage and a lack of coordination and communication with the Transportation Security Administration nearly seven months after a gunman killed a TSA officer and injured three others.
Marshall McClain, testifying Thursday before a House subcommittee, said that the airport has been increasing its size and passenger levels, but that the number of "sworn officers" responsible for helping secure the airport has gradually declined in recent years. His written testimony cited 514 police officers in 2010 versus 495 this year.
A subcommittee with oversight over transportation security called on McClain and other airport security officials to discuss lessons learned from the Nov. 1 shooting.
McClain says lawmakers should urge airports receiving substantial federal money to station more local police officers in screening areas. He said that when the shooting took place, there were two police officers assigned to that particular terminal, which he said was typical. He also emphasized the need for panic buttons and greater use of closed-circuit televisions and called ID systems.
A review of the emergency response by the Los Angeles World Airports found that lapses in communication and coordination led to delays in responding to the gunman and providing aid to victims. Lawmakers also noted Thursday that panic buttons at the checkpoint were not in working order and emergency responders could not communicate via radio.
McClain told the committee that LAX has been the focus of some of the country's most high-profile crime incidents, citing an attack by a limo driver that killed two people and injured four others at Israel's El Al Airlines ticket counter. On the general policing side, he said the number of reported crimes increased 10 percent in 2013, with an average weekly arrest rate of 24.
"I am concerned that airport management at LAX is not balancing policing and security with their ambitions to physically expand the airport and market it as a destination for world travelers," said McClain, president of the Los Angeles Airport Peace Officers Association.
The hearing did not feature a witness from the airport's management and LAX officials did not immediately respond to McClain's comments.
Rep. Richard Hudson, the chairman of the House Transportation Security Subcommittee, said he remains impressed by the planning and execution of incident responses at LAX, but he wanted to make sure all airports were aware of best practices. Democratic Rep. Bennie Thompson said it may not be possible to prevent a disturbed individual from firing on strangers in a public setting, but that should not stop efforts to improve responses.
Michael Landguth, president and CEO of the Raleigh-Durham Airport Authority, recommended to lawmakers that the TSA require active shooter training for all airport employees, including tenants.
Frank Capello, the aviation security director at Fort Lauderdale-Hollywood International Airport in South Florida, said more training and more federal funding is needed. However, funding for a federal program that reimburses airports for security measures has decreased significantly in recent years.
The hearing Thursday was the subcommittee's second in response to the shooting. Lawmakers visited Los Angeles International in March for the first hearing.
Copyright AP - Associated Press