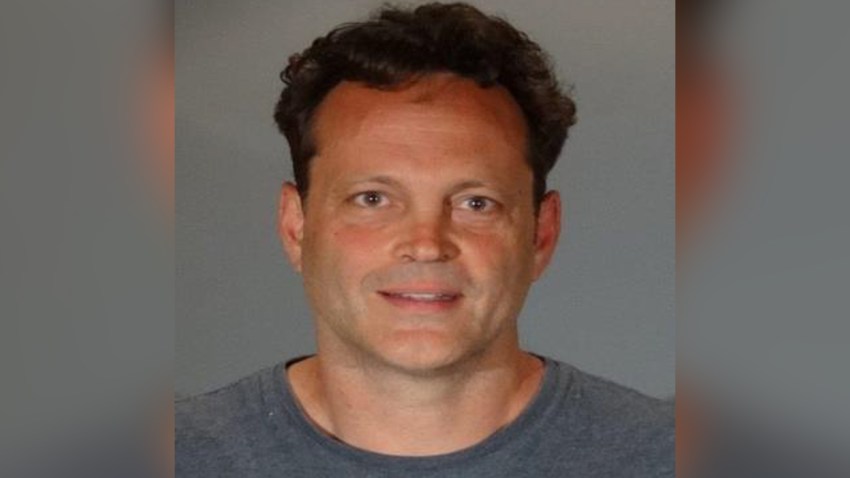 What to Know
Vince Vaughn was stopped at about 12:40 a.m. June 10 at a checkpoint at Artesia Boulevard and Prospect Avenue.
He allegedly refused repeated requests to get out of his car.
Vaughn is known for his roles in such films as "Swingers," "Wedding Crashers'' and "Hacksaw Ridge.''
Actor Vince Vaughn is set to be arraigned Monday on three misdemeanor charges, including DUI, stemming from his arrest in June at a sobriety checkpoint in Manhattan Beach.
Vaughn, 48, is charged with one count each of driving under the influence of an alcoholic beverage, driving with 0.08 percent blood alcohol content or higher and refusing to comply with a peace officer or to submit to an inspection, according to the Los Angeles County District Attorney's Office.
Vaughn was stopped at about 12:40 a.m. June 10 at a checkpoint at Artesia Boulevard and Prospect Avenue in Manhattan Beach, according to the District Attorney's Office.
The actor allegedly refused repeated requests to get out of his vehicle, prosecutors said.
Vaughn was arrested about 1:09 a.m. and released from custody on $5,000 bond later that day, according to jail records.
Vaughn is known for his roles in such films as "Swingers," "Wedding Crashers'' and "Hacksaw Ridge.''
Copyright CNS - City News Service