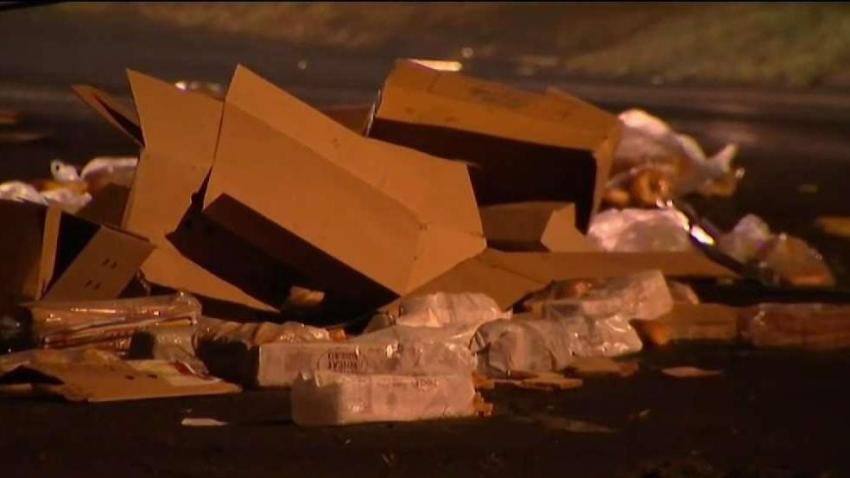 For Christopher Hubbart, home is a small white frame house surrounded by a wire fence, and the anger of a community. Hubbart is better known as the "Pillowcase Rapist," a man who admitted to raping about 40 women between 1971 and 1982, muffling their screams with a pillowcase.
Neighbors have staged loud protests outside Hubbart's new home, and others have said publicly they live in fear and plan to arm themselves. What the neighbors don't know is how much of their tax money is being spent on Hubbart's rent, food, security, medical care and GPS monitoring. And they may never find out.
Hubbart served his prison time and was then committed to a program for Sexually Violent Predators, or SVPs, that ultimately led him first into a mental hospital, and eventually into the little white house on East Avenue R in Lake Los Angeles, east of Palmdale in the Antelope Valley.
The California Department of Hospitals outsources Liberty Healthcare to actually handle cases like Hubbart's, of "conditionally released" patients.
Liberty Healthcare is a Pennsylvania-based company with contracts in several states. Records show the company has a roughly $3 million contract to monitor California's Sexually Violent Predators.
While the number varies, Liberty is currently monitoring 11 offenders. That averages out to a little over $250,000 per offender each year.
But the state says that number is not an accurate accounting of the cost.
"The number of people in the program can vary from time to time," says Ken August of the State Department of Hospitals. August says the court can also change the conditions of the release, increasing or decreasing the level of services mandated for each offender. He says those variables make any attempt at averages meaningless.
How much taxpayer money is spent on each offender is anyone's guess. Estimates range anywhere from $300,000 to $1 million per violent sex offender annually, when adding up the cost of housing, security, GPS monitoring, psychiatric care, substance abuse testing and other services.
Hubbart is a rare ex-felon who attains the classification of Sexually Violent Predator. States can impose severe restrictions on those determined to have a mental or personality disorder that would make them likely to commit further sex crimes after they've been released from prison.
But because they're determined to have a mental illness, they are now "patients" instead of ex-cons, and that means everything about their cases is protected by federal HIPAA laws, enacted to protect personal medical information. That blanket of secrecy extends to virtually everything from the amount of psychiatric care to the cost of his 24-hour-a-day security.
Some Californians are far more interested in keeping SVPs out of their neighborhoods, no matter the cost.
State Assemblyman Steve Fox is behind a bill that calls for more transparency in the Sexually Violent Predator process. He wants the state to have to give plenty of notification to county law enforcement before choosing a location for an offender. "It is vitally important that communities retain local control in matters involving the management of sexual violent predators," said Fox.
He's also called for an audit of how the state evaluates all types of sex offenders. In defending the Sexually Violent Predator Program, August says the real issue isn't those the state is tracking. "The vast majority of Sexually Violent Predators are unconditionally released," says August. They still have to register as sex offenders, but they escape the close scrutiny given conditionally released prisoners like Hubbart.
Misty Vivirito lives not far away from Hubbart. For her, cost runs a distant second to security. "I have four beautiful little girls," she said, "and I am not going to put up with trash being here."