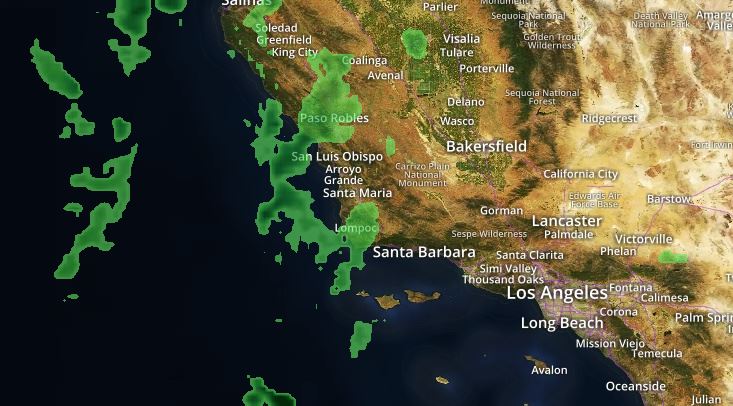 What to Know
The first storm system is expected to move out of LA County late Tuesday
The next best chance of rain in LA County comes Friday into Saturday
Temperatures will be in the high 50s and 60s
The first of three storms out of the Pacific Northwest will produce light rainfall in Southern California Tuesday ahead of another round of wet conditions later this week.
Expect about a quarter- to half-inch at the most with the highest rainfall amounts in Santa Barbara and San Luis Obispo counties. A flash flood watch expired in Ventura County early Tuesday.
Weather advisories could extend to other areas later Tuesday.
"We're starting to see that developing band of rain right off the coast," said NBC4 forecaster Shanna Mendiola. "This first round is looking a little bit light to me. We'll see it push in through the next few hours."

Evacuations were lifted late Tuesday morning in mudflow-ravaged parts of Santa Barbara County.
Here's a look at the timing:
Santa Barbara/Ventura Counties: 7 a.m. to 1 p.m.
Los Angeles County: 11 a.m. to 5 p.m.
Inland Empire/Orange County: 5 p.m. to Midnight
In Los Angeles County, sprinkles are possible during at least part of the morning commute. Heavier rainfall is likely around 2 p.m. before the system moves out the region late Tuesday.
The next chance of rain in LA County will be Wednesday night through Thursday.
Another storm moves in Friday into early Saturday, but a trough in the Pacific Northwest is not moving as far south as had been expected, which might mean reduced rainfall amounts.
Temperatures will be in the high 50s and 60s.