Police were offering a $1,000 reward to find a man who sexually battered a woman in a Thousand Oaks movie theater bathroom, police said.
The victim, a woman in her early 20s, told police she went to a restroom stall in the Muvico Theatre on Hillcrest Drive when a man slid underneath the partition and sexually battered her on May 23 about 11:39 p.m., according to the Thousand Oaks Police Department.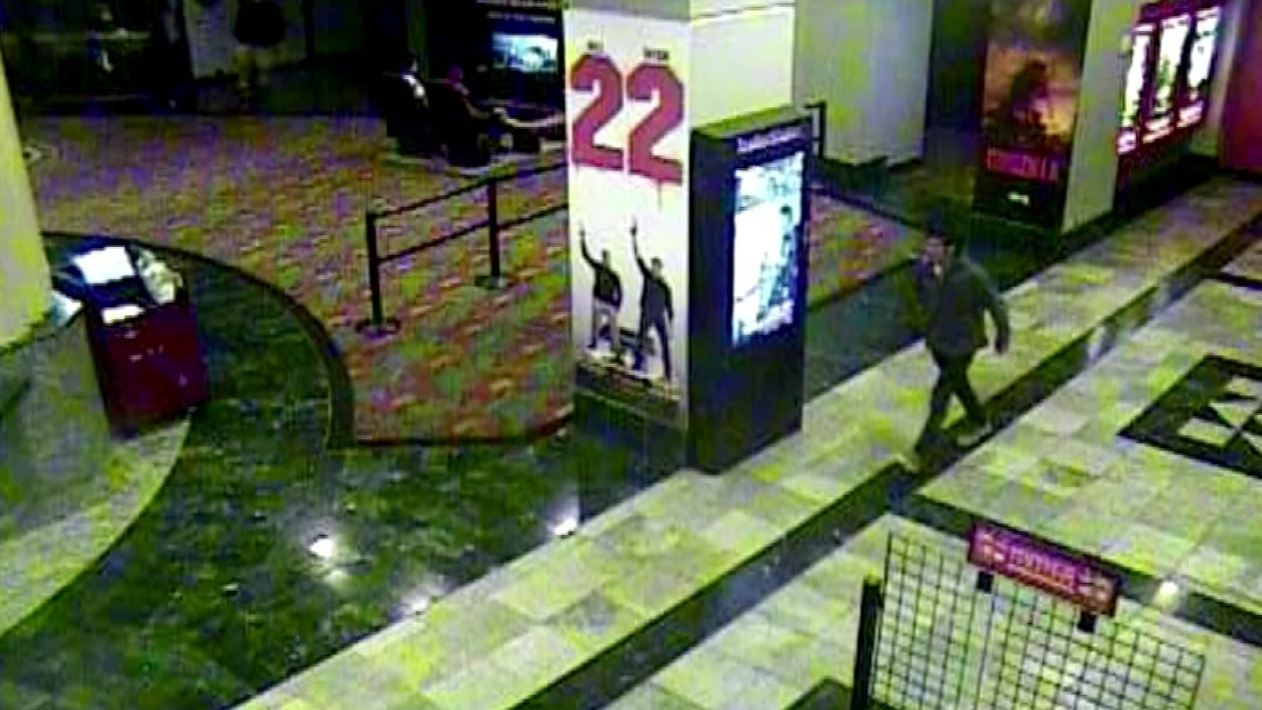 The woman got out of the stall, and the man ran out of the theater, police said.
Security camera footage captured the attacker (shown at right) leaving the bathroom area before running out of the theater and getting into a black sedan.
The attacker was described as a Hispanic man, 5 feet 5 inches to 5 feet 7 inches tall, 130 to 150 pounds with a slender build, with brown hair, brown eyes and a medium to dark complexion. He was last seen wearing a gray hoodie and dark-colored jeans.
Another person was seen on surveillance images (shown at bottom) with the attacker, and he is being considered a person of interest.
He spoke Spanish to theater employees and was last seen wearing a light blue polo shirt and white shorts.
Anyone with information about the attacker or the person of interest can call Detective Eric Taylor at 805-947-8252.
Callers can remain anonymous and can also call Crime Stoppers at 800-222-TIPS (8477).
Ventura County Crime Stoppers will pay up to $1,000 reward for information leading to the arrest and criminal complaint against the person(s) responsible