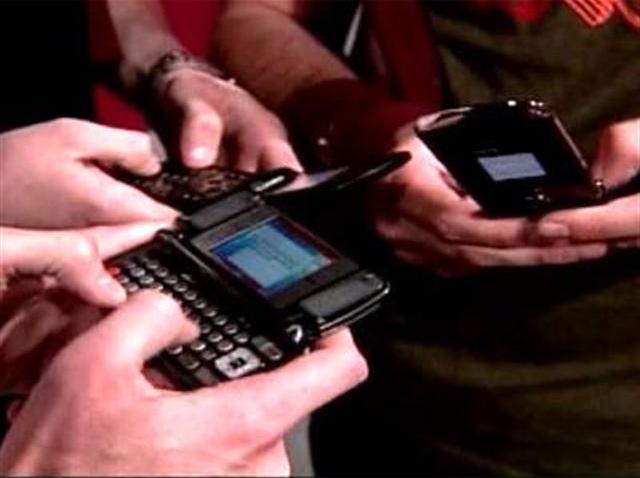 A recent Zagat survey has revealed that many people don't like it when their companions or other customers use cell phones while dining away from home. The AP reports that restaurant-goers have said that they think it's rude to text, tweet, check e-mail or talk on cell phones during a meal.
This may not matter much as Tim Zagat, founder of the survey, said that cell phones at the table is becoming more of an accepted practice. This means that the same people who say they are annoyed by others using cell phones are the same ones who started texting once the surveyor moved onto the next table.
One surveyor told the AP that it bothers him when others use phones during a meal, but admits he does it quite frequently as well, "I would never take a phone call, but I would answer a text."
There are a small minority of restaurants that have a no phone call policy, and virtually zero that don't allow texting, reports the AP:
"You're not going to tell a young person not to text at a meal," Zagat said in a telephone interview. "And if you do, you're likely to lose a client for life."
Results from a 2011 Zagat survey say that of those surveyed in Los Angeles, 67 percent feel that texting, checking e-mail or talking on the phone is inappropriate and rude. Similar polls in New York and San Francisco resulted in similar numbers as 64 percent and 63 percent of surveyors respectively thought the same thing.