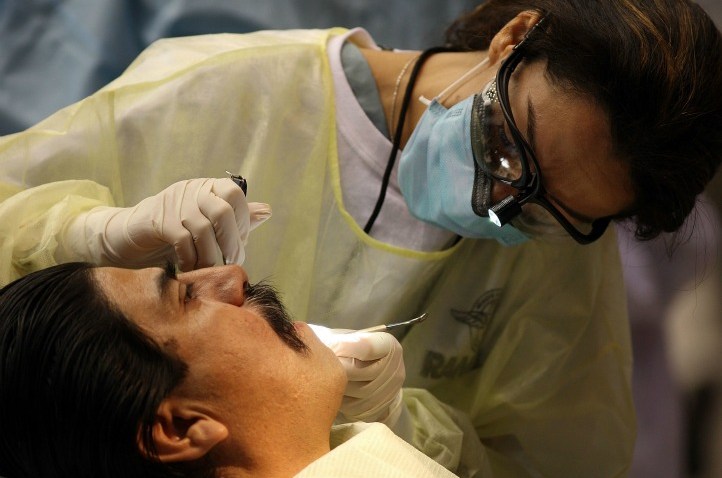 More than 3,000 people lined up at the Los Angeles Sports Arena on Monday – many even camping out overnight – to sign up for free health care offered by a coalition of doctors, hospitals and other medical experts.
It's the third time the non-profit group CareNow has sponsored a massive free clinic in Southern California, and organizers say this one will be the biggest.
It will offer medical care in a variety of specialties, along with dental and vision services. And in a change from previous events, organizers say that this time they will also offer follow up care for patients who need it at clinics throughout the area.
"I'm hoping for a nice, beautiful smile," said one patient, her friendly grin showing a few gaps.
Today was the only day wristbands were being distributed for the clinic, which begins Thursday. The color of the wristband signifies a day and time to attend the clinic. Organizers planned to hand out about 5,000 wristbands.
For more information, or to volunteer, check out the CareNow website. The free clinic will be open from 7 a.m. to 5 p.m. Thursday, Oct. 20 through Sunday, Oct. 23.
Follow NBCLA for the latest LA news, events and entertainment: Twitter: @NBCLA // Facebook: NBCLA