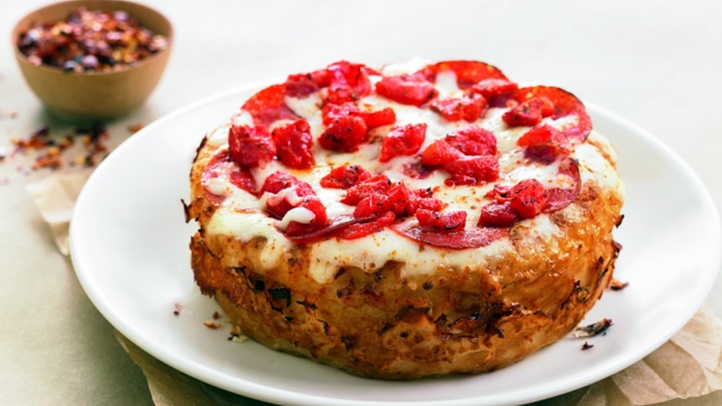 What to Know
Thursday, April 5
DEEPDISH is the code at DoorDash checkout
Read up on terms, info, and conditions
While you can visit most stationery stores and purchase a calendar that features a bevy of national food holidays, you can't yet, as of this typing, find a calendar that features those incredibly important occasions that solely relate to pizza.
But, let's be straightforward here, no sauce, no toppings, no cheese: Such a calendar is very much needed nowadays, when a new and delicious pizza holiday seems to pop up every other week.
And the next one is just ahead, so break out your favorite bib, your already-marinara'd t-shirt, and your love of free things that appear, like magic, at your front door: Thursday, April 5 is National Deep Dish Pizza Day, and BJ's Restaurant and Brewhouse and DoorDash are teaming up on a tasty giveaway.
The Scene
What to do, where to go and what to see
Before you tie that bib on and find your favorite sauce-dotted top, note this: There are "terms and conditions" related to this promotion, so read up before you order your goodie on April 5.
And that goodie? It's a mini cheese or pepperoni deep dish pizza, from BJ's, delivered by DoorDash, for free, as in F-R-E-E, to your door, when you use the code DEEPDISH at DoorDash checkout.
Have you looked at the terms and conditions yet? No? We'll wait.
One note: If you happen to see a "$10 subtotal requirement" on DoorDash, that's in reference to a "free week of delivery" deal that runs from April 6 through 10 with BJ's.
The April 5 giveaway "... is indeed free," states a representative.
Is your city on the list? Several Southern California neighborhoods are, so best eye the roster now to see if your spot is in the deep dish delivery zone.
And a very Happy National Deep Dish Pizza Day to you. What pizza-themed holiday will come up next? Pineapple and extra cheddar pizza day? Red onion and kalamata onion pizza day?
We're telling you, we need those specialized pizza-only calendars stat.
Copyright FREEL - NBC Local Media