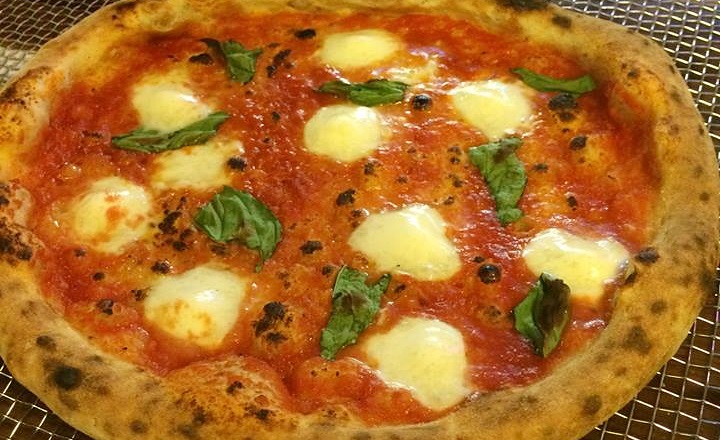 If you want to turn a tried-and-true dish into a new classic in a big, millions-strong city like Los Angeles, how do you go about making your savory or sweet stand out in a vast sea of eats?
Maybe you start by asking Philippe's the Original why its hot mustard has become one of the iconic condiments of our region. Or toodle by Alhambra and find out how Fosselman's creates stand-out malts in a major metropolis flooded with malt-tasty goodness.
Or check in with Olio Pizzeria, the wood-fired haven of all that is gooey and saucy, and see how its now-famous margherita pizza has become a local go-to in the gooey, cheesy pie realm.
The Scene
What to do, where to go and what to see
It's a notable accomplishment. Olio has been around for just a half decade — first on West Third Street, then at Grand Central Market — but Brad Kent, a much-hailed dean of dough, has created a monolithic margherita, which is nothing to sniff at, since a margherita is famously composed of just a handful of quality ingredients.
Or, better yet, sniff it all in, oregano and cheese and more, when you score your $5 margherita pizza at the Olio inside Grand Central Market throughout October. You got it: This is a month-long deal, not a narrow-window, get-it-now-or-miss-it discount.
Here's the asterisk: You can buy one five-buck pizza a day. One a day, per person, and all that. Totally fair, and a fine way to pay pizza-scented homage to Olio's 5th birthday (which is what the restaurant is kindly doing, in honor of its loyal, margherita-loving mavens).
Again, this is at the Grand Central location, so make for downtown for the deal-focus deliciousness. Or make for the Olio on West Third, too, if you don't care about the deal — it's the place that started it all, the spot that's garnered accolades from Zagat to lots of other publications that obsess over a well-made, non-fussy margherita pizza.
Which is really simply basil and dough and sauce and mozzarella composed in flavorful concert. Truly, how does an eatery in busy, crowded LA take a popular menu staple and make it something special?
Chew on that topic, downtown, as you eat your five-buck Olio pie in honor of its big 5th.
Copyright FREEL - NBC Local Media