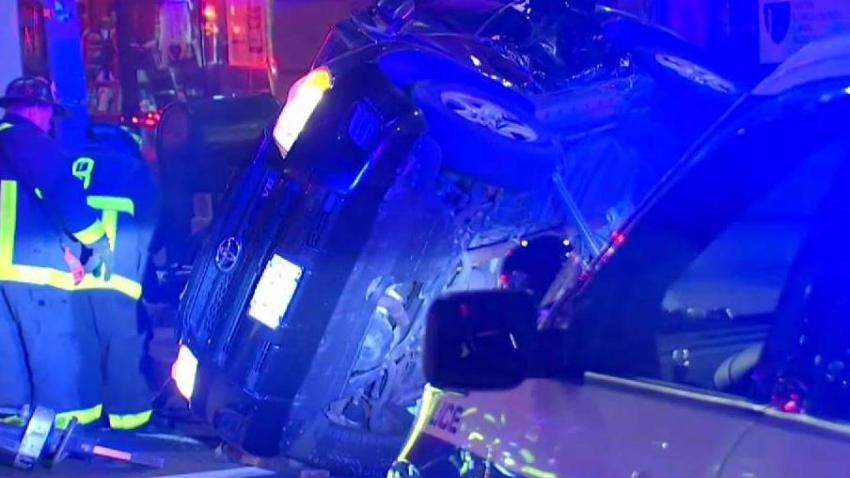 If you've ever been to Knott's Berry Farm, and enjoyed a treat while there, chances are as solid as a roller coaster is tall that your treat was piled high with sweet, goopy, purple goodness.
Because here's the long/short of it: There are only a few locations in this world that are known for a specific foodstuff, and the Buena Park theme park is at the berry-scented top of that particularly pleasurable heap.
For it is the boysenberry that has long ruled the ride-packed attraction, even before there were rides or attractions or much of a park to speak of, back in the day. "Back in the day" meaning nearly a century ago, of course, when Walter and Cordelia Knott began selling berry preserves from a farm stand, with the boysenberry soon stealing the sweet spotlight.
The Scene
What to do, where to go and what to see
The not-oft-seen berry, which can claim blackberry, loganberry, and raspberry cred in its juicy make-up, is now synonymous with Knott's Berry Farm, which, in turn, throws the squishable superstar a mondo, meal-based party each spring.
The party has grown over the years, understandably, because while we can find a lot of excellent ice cream in this world, and fantastic French fries, locating a dish of alligator bites complete with farm-made boysenberry aioli on the side is, well, considerably more difficult.
But not at Knott's Berry Farm, which will feature 70-plus boysenberry-centered treats, both sugary and savory, from April 1 through 23. Those are the 2017 dates for the Knott's Boysenberry Festival, and the list of edibles is both appetite-stocking and a little... offbeat.
As in, "can they do that with a boysenberry?" Answer: They can and shall. Prepare to try boysenberry butter, boysenberry barbecue sauce, sweet boysenberry cream soda, and a debuting ravioli dish that contains, you guessed it, a certain nummy, knobby fruit.
A film at the Town Hall in Ghost Town will detail the Knotts' start in Buena Park, and, yes, Mr. Boysen himself, Rudoph Boysen, the man helmed the local farm where the great berry began, will get due attention.
Look also for boysen-related goods to purchase and take home. Truth: If there's always a jar of Knott's boysenberry jam in your fridge door, you're probably the sort of boysenperson who needs more of it in your life.
Getting in? Festival entry is included with admission to the theme park, but be sure to show up with some extra cash for tastings, buying boysenberry items, and such.
Will you eat alllll 70 boysenthings on the festival menu, though? Maybe you have, already, courtesy of your own culinary explorations in your kitchen.
For once a SoCaler with a sweet tooth commits to a life of boysenberry beauty, that's it: We're knee-deep in that purple-tastic wonder, on our pancakes, our muffins, on our toast, straight out of the jar...
Copyright FREEL - NBC Local Media