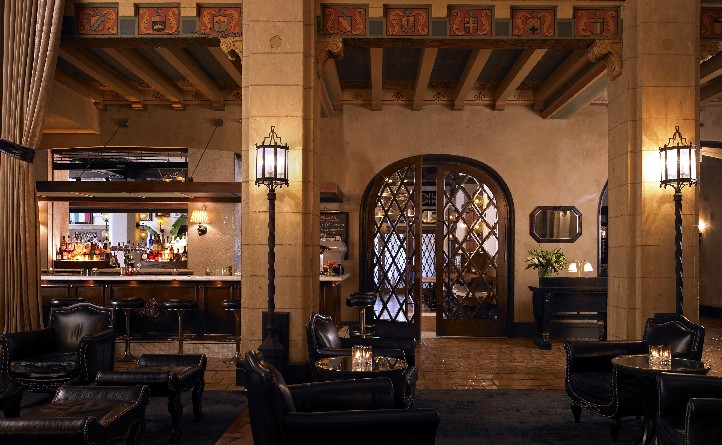 How might it have been to attend the very first Academy Awards at the Hollywood Roosevelt Hotel back in the spring of 1929?
The paparazzi outside probably consisted of a few guys with giant cameras and swank fedoras. The winners were likely not played off-stage by an orchestra. And seat fillers? We're guessing that wasn't a job yet.
But it was likely all pretty fabulous and glamorous and all the other -ous words that are regularly used to describe the most famous entertainment awards show on the planet.
The Scene
What to do, where to go and what to see
The Oscars -- and they weren't called the Oscars in 1929, of course -- are now down the street from the hotel at the Dolby Theatre. But the Roosevelt still plans to party courtesy of a posh dinner at Public Kitchen & Bar. Oh, and some large, flat-screen televisions, of course, all tuned in to a certain event happening a few hundred yards away.
Wagyu Beef Tartare, Dover Sole, and Lemon Napoleons are some of the fancy bites of the night. Bubbly and bottle service are also available, just in case you want to try and outdo the stars partying down the boulevard.
Prix fixe price is $99 (sans tax/tip).
Imagining how the Academy Awards attendees of 1929 might have celebrated in that very building is up to you and your imagination. Oh, but look at this: The official Oscars site can fill you in on some spectacular background of the event. We'd bone up then impress our date over dinner with all sorts of juicy awards factoids.
Because isn't that what we all do come Oscars week? Try to outdo our fellow film lovers in the trivia department?
Step one on the outdoing front is dining where the first Oscars happened.
Copyright FREEL - NBC Local Media