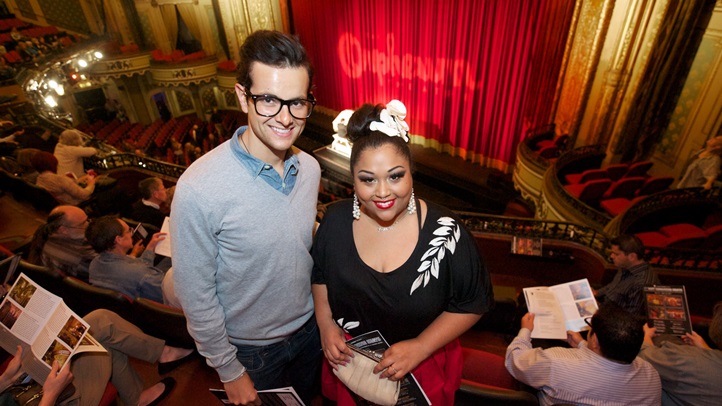 Signs of warmer weather can be as small as a pink bud on the shrub near your front door or as large as the arrival of "later" nights, thanks to Daylight Saving Time.
Both, though, occur right around the time when SoCalers begin to learn what's on the slates of some of our most major summertime happenings. Music fests like Make Music Pasadena, and outdoor movie events like Street Food Cinema have made 2016 reveals in recent days, and now it is the Los Angeles Conservancy's turn to stoke the fervor for summer's entrance with its Last Remaining Seats announcement.
Is this the June deal where vintage films are screened large in some of LA's most famous movie palaces? It is. Is this the one that's been around for three decades now? It has. Has Last Remaining Seats done a lot for both the historic venues where the films have screened? Definitely.
The Scene
What to do, where to go and what to see
The "celebrate film, celebrate theater" series is indeed marking its 30th in 2016, with a slew of classics as well as the now-traditional '70s-or-'80s-era surprise.
The classics include "To Kill a Mockingbird" on June 8 at the Million Dollar Theatre, "Some Like It Hot" on June 11 at the Los Angeles Theatre, "Dos tipos de cuidado" at the Palace Theatre on June 15, "Singin' in the Rain" at The Theatre at Ace on June 18, "Double Indemnity" on June 22 at The Theatre at Ace, and Harold Lloyd's "Safety Last!" on June 25 at The Orpheum.
As for the '80s entrant? That's "Top Gun," which opens up the run on Saturday, June 4 at the Los Angeles Theatre. It's screening twice that day, do note, and do note that "Singin' in the Rain" will do the same on its appointed date.
"Vintage cartoons, newsreels," and special appearances are hallmarks of Last Remaining Seats.
As are those seats selling out as fast as Tom Cruise's jet cuts through the blue sky. Tickets go on sale to LA Conservancy members on March 30, with April 13 being the go-to date for those general public tickets.
Of interesting note: While past years have seen some screenings pop up in Beverly Hills, all of the 2016 showings will take place in Historic Core/Broadway theaters, "showcasing the work of the Conservancy (and many others) to revitalize Broadway and the Historic Core."
It's all downtown all the time for LRS 2016, so start planning your nights/afternoons.
Summer — or at least the summer season, which starts after Memorial Day — clearly is not far out, if the large-scale cinema-taculars are making their March announcements.
Copyright FREEL - NBC Local Media