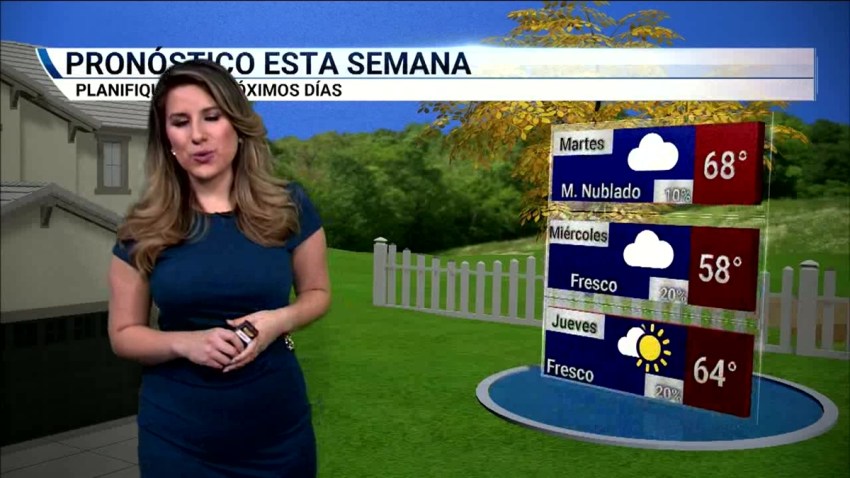 What to Know
LA Zoo
Included with zoo admission
Antler-themed crafts and reindeer facts are part of the fun
How does a reindeer fly from the North Pole to Griffith Park?
There are a few zig and zags involved, and a number of left and right turns, and if the beautiful animal wants to spend a night in Calgary or Missoula along the way? That's his prerogative.
Whatever map that the reindeer employ, though, is clearly a trustworthy one, for a few antlered superstars have found their way to the Los Angeles Zoo and Botanical Gardens.

The Scene
What to do, where to go and what to see
An extended Southern California stay for the handsome icons is just ahead, one that covers several weeks through to Sunday, Jan. 7.
Of course, reindeer have a reputation for staying rather occupied on the evening of Dec. 24, which means that while the reindeer, and zoo, will be taking Monday, Dec. 25 off.
Reindeer Romp is very much about observing these antler-rocking animals from a fairly close distance, but there are a number of Noël-nice components to the seasonal happening. Those who call upon Reindeer Village can brush up on reindeer-focused facts each day, while weekend visitors can fashion antler crafts and say hi to Santa Claus through Sunday, Dec. 17.
Twice-a-day keeper talks are also weekend day highlights during the Reindeer Romp run.
How to revel in all of this fabulous reindeer-o-sity? Just pay admission to the zoo and you're welcome at Reindeer Village, no extra costs or entry fees required.
If you want a snapshot with Mr. Claus, that's additional, but all of the goings-on at the village, like the activities and such, are part of your zoo admission.
So how does a reindeer find LA? A compass, a map, an app, or the memory of having flown through over many years?
We'll guess each individual reindeer on Santa's team has his or her own method for locating Southern California, though you just know that there's some sort of reindeer-only app available to our sky-flying friends.
Copyright FREEL - NBC Local Media