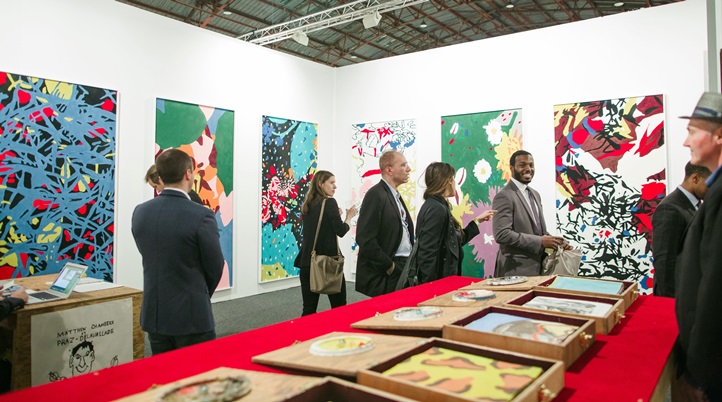 While a person who knows their sculpture stuff or is obsessed with mixed media or digs a fascinating painting can get their mind-expanding fill throughout the year in Los Angeles, January is something rather special.
A parade of major art expos and conventions alight upon the first month of the year in Southern California, and the new-work-y vibes, meet-some-artists-y mojo lasts right through to the final weekend.
photo l.a. has wrapped, as has the Los Angeles Art Show, but a couple of notable happenings are helping art aficionados say adieu to January in a visual and educational way.
The Scene
What to do, where to go and what to see
True, the popular Museums Free-for-All Day lands on Sunday, Jan. 29, providing Southern Californians the chance to connect with a favorite institution (art, cultural, historic, scientific) in a pay-nothing sort of way.
But over at Barker Hangar, in Santa Monica, Art Los Angeles Contemporary has an earlier start, with an opening reception on Thursday, Jan. 26 followed by three days of performances, screenings, wide-ranging discussions, and displays featuring a host of paintings, videos, and more.
Exhibitors and galleries from around the globe will be there, including Edel Assanti of London, Clages of Cologne, and Parisian Laundry of Montreal. Several local and regional hotspots shall also be in the house, with LA's The Pit, Ratio 3 of San Francisco, Susanne Vielmetter Los Angeles Projects of Culver City all exhibiting.
Ticket info, parking, and such? Right here. January isn't done, nor is the most art-brimful, ideas-everywhere month of the year.
Copyright FREEL - NBC Local Media