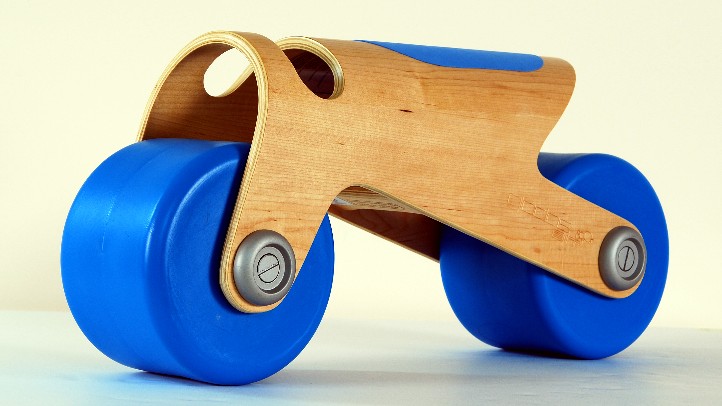 If Small Business Saturday showed us anything, beyond the fact that it is wise to start early in the day and avoid crowds, it showed us the power of the local buy.
But what does "local" mean, exactly? A few things: Supporting locally owned businesses, purchasing goods made in the area, and helping the community through the gifts you choose.
There are a number of ways to do that around SoCal, but one that's easy to love is museum gift store shopping. The local connection is clear -- you're supporting cultural LA -- but the benefits are plentiful. Educational books, small artworks, and more offbeat items are available through the shops.
The Scene
What to do, where to go and what to see
A museum membership is first and foremost what we recommend each year, but if you'd rather go the gewgaw route, our institutions can deliver.
What's new in 2012? The BIT Bike at the Hammer Museum -- makes sense, given the Westwood institution's annual Bike Night -- and brightly hued Corey vases at the Orange County Museum of Art. We're also pretty sweet on the "Picturing the ABC's at the Norton Simon Museum" kids' book.
Most Southern California museums do have a shop, and while not everything is made here in the Golden State, there are several products that have a local angle. Best of all, the shops are at the museum, and patronizing our cultural places, even to pick up a quick gift, is never a bad thing at all.
Copyright FREEL - NBC Local Media